Yankees add two decorated veterans to front office; what do these upgrades mean?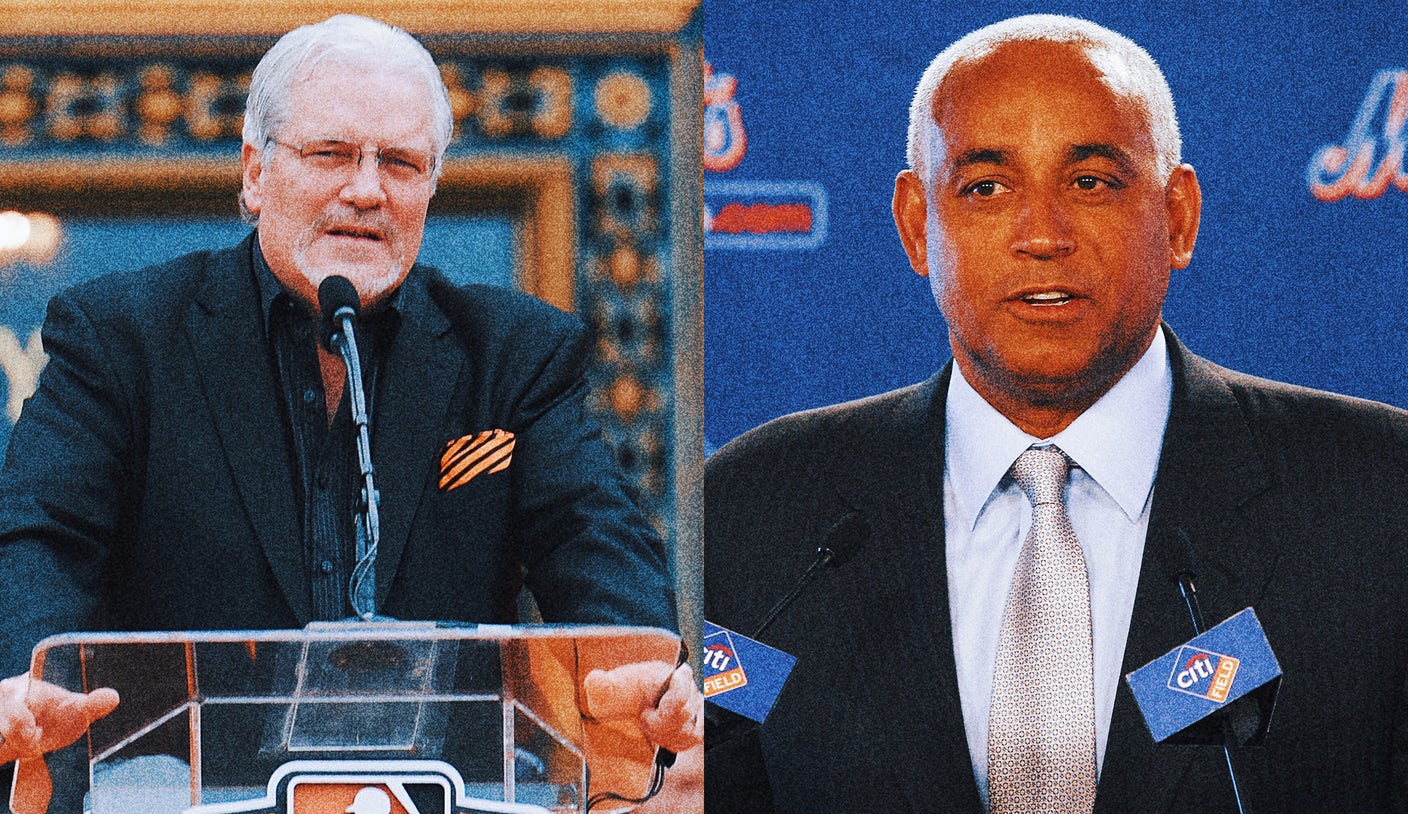 Eyebrows went up when the New York Yankees announced on Tuesday that they hired Brian Sabean, the long-ago Yankees scout and former San Francisco Giants general manager, as executive advisor to general manager Brian Cashman. Before Sabean led the Giants to three world championships (2010, '12, '14) he was the scouting architect of the Yankees farm system that ultimately produced champions in Derek Jeter, Bernie Williams, Andy Petitte, Jorge Posada and Mariano Rivera.
Then, for the second time this week, the Yankees announced another addition — another former and respected GM — to their enhanced front office. Longtime executive Omar Minaya was named on Thursday as senior advisor to Yankees baseball operations. Alongside Cashman, Minaya is expected to be another loud voice in the Yankees' front office, playing a hand in day-to-day operations. 
Minaya's hiring has been a goal of Cashman's for some time. Last March, the Yankees GM tried recruiting Minaya from Major League Baseball, where he served as an amateur scouting consultant, but Minaya turned Cashman down in favor of continuing his work with the league. This offseason, when Cashman again pitched the role to Minaya, he said "it was the right time" to join the Yankees.
Together, Sabean and Minaya bring over 75 years of combined front-office experience to the Yankees. Together, they represent the kind of off-field upgrades that match the Yankees' on-field signings this offseason. The Sabean and Minaya hirings are designed to add compelling experiential guidance that will complement the club's massive analytics department. The Yankees hope these additions will help them maximize their roster talent in an especially apparent upcoming win-now season. 
"We have to be open to all kinds of team building," Minaya said in a Zoom call on Thursday. "I'm a big believer in the human element." 
Are the Yankees doubling and tripling down on their sharp pursuit of winning their first championship since 2009? Are they adding reinforcements alongside Cashman because, at least in part, they believe the 25-year general manager could use some veteran leadership? The hirings of Sabean and Minaya sure make it seem that way. 
Cashman has faced scrutiny this offseason due to storylines involved with the re-signing of Aaron Judge. While it is said that Yankees owner Hal Steinbrenner was the starter and closer of Judge's monumental nine-year deal, it was Cashman that caught heat from Judge himself in a recent interview with Time Magazine. According to Time, Judge felt blindsided by Cashman's actions.
"We kind of said, Hey, let's keep this [negotiation] between us," Judge said to Time. "I was a little upset that the numbers came out. I understand it's a negotiation tactic. Put pressure on me. Turn the fans against me, turn the media on me. That part of it I didn't like."
By now, most of us know that Judge is referring to Cashman spilling the financial details of the Yankees' contract offer to Judge back in April 2022. After what Judge believed was private negotiating, Cashman publicly announced that Judge turned down the $213.5 million the Yankees had offered to keep the larger-than-life slugger in pinstripes. Several months later, in that Time interview, Judge revealed he was sincerely ticked off by Cashman's decision to expose the team's offer. After a historic 2022 season, Judge wound up re-signing with the Yankees for $360 million.
Last month at Judge's captaincy announcement at Yankee Stadium, there was enough perceived animosity between Judge and Cashman that Judge was asked by a reporter if he is on better, or even decent, terms with the general manager. Judge looked away and quickly responded, "Oh yeah." He quickly shut down any notion that Judge and Cashman are on bad terms. 
However, that such a narrative even exists is rare for a Yankees organization that prides itself on keeping interrelationship matters private and focusing solely on winning baseball. Speculatively, the previous rift between Judge and Cashman may have been the catalyst for the eventual hirings of Sabean and Minaya. 
Sabean, 66, spent 30 seasons with San Francisco and his winning run included the Giants' eight postseason berths, five division titles, four National League pennants and three World Series championships. Prior to joining the Giants, Sabean spent eight seasons with the Yankees, overlapping with Cashman, who joined the team as an intern in 1986. 
"[Sabean's] résumé is Hall of Fame-like already as a baseball architect and general manager," Cashman told The Athletic. "He had his hand heavily involved in the Yankees' world championship runs. It's certainly something to remind people about. He was that much of a difference-maker."
Sabean joined the Yankees in 1985 as a scout before serving as director of scouting from 1986-90 and the vice president of player development and scouting from 1990-92. It was during that time that Sabean drafted and developed Jeter, Posada, Rivera and Pettitte — a group that was later titled the "Core Four" for its integral role in the Yankees' late '90s dominance. For these 2023 Judge-led Yankees, Sabean said in a Zoom call Tuesday that he hopes to be a "utility tool," involving himself in any and all matters that will require more thought or advice for Cashman.  
Minaya, 64, also comes from a strong scouting background to complement almost four decades of front-office experience. He spent the last six seasons with the Mets, serving as a GM from 2017 to 2020 and a marketing-side advisor from 2020 to 2022. That was his third stint with the Mets after previously working as the club's senior assistant GM from 1997 to 2002, before serving as Mets GM from 2004 to 2010. Minaya is credited for the Mets' significant free-agent signings of Pedro Martinez and Carlos Beltran. Minaya's work shaping the Mets organization helped them capture the 2006 National League East title.
With the Yankees, Minaya said on a Zoom call Thursday that he expects his opinions to be heard by Cashman and the team's front office. That doesn't necessarily mean whatever Minaya says will go, but it does mean that Minaya will be involved in baseball operations, using his decades of baseball experience on potential free-agent signings and trades.
"I've always prided myself on thinking outside the box," Minaya said on Thursday. "I pride myself on signings that nobody thinks about."
Ultimately, these hirings for Sabean and Minaya are covering Cashman's blind spots. Sabean's traditional scouting eye and Minaya's tendency to have loud, innovative ideas will theoretically blend well with the Yankees' data-driven approach to player evaluation. Having more senior leadership in baseball operations will allow the Yankees' front office to create a balance that may just be the missing piece in their recent failure to win a championship. The Yankees hope these are the types of additions that will help close the gap between the defending champion Houston Astros.
For now, what the Sabean and Minaya hirings tell us is that the Yankees are bullishly all-in on securing a World Series ring in 2023.
Top stories from FOX Sports:
Deesha Thosar is an MLB writer for FOX Sports. She previously covered the Mets as a beat reporter for the New York Daily News. Follow her on Twitter at @DeeshaThosar.
---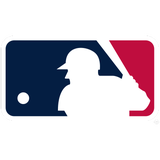 Get more from Major League Baseball Follow your favorites to get information about games, news and more
---
---