WVSports – West Virginia blowout Oklahoma 93-61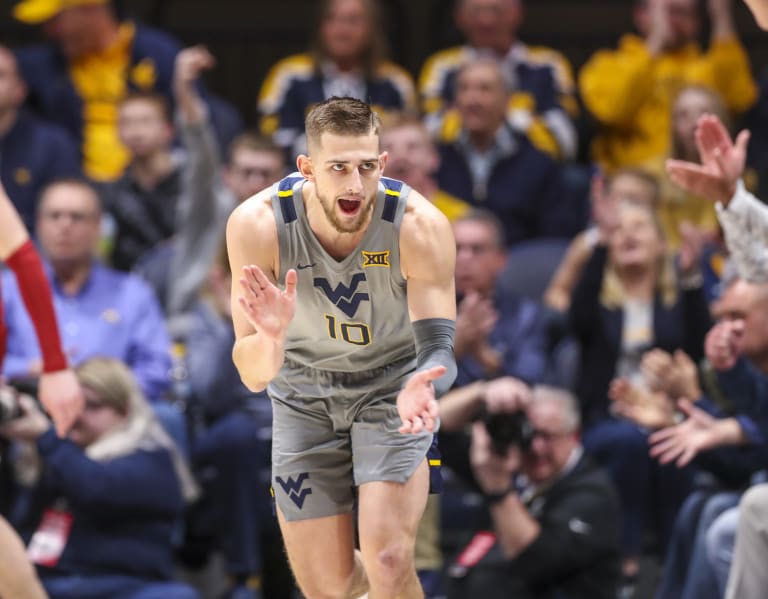 Any positivity Oklahoma had been riding following their manhandling of Alabama, the number two ranked team in the country, was snatched away by the Mountaineers in a 93-61 blowout in Morgantown.
Erik Stevenson, who set his career high in the Mountaineer's last game in the Coliseum, did so again tonight, and got to work early. Stevenson hit the first bucket of the game, then hit a three, took a charge, and hit another three, causing Oklahoma to take a timeout- all within the first two minutes of action.
Two minutes later, Stevenson hit his third three of the game to put WVU ahead by six.
After eight minutes of play, Emmitt Matthews got an and-one opportunity but missed the free-throw. A foul on the rebound sent the Mountaineers back to the line due to the bonus however, and James Okonkwo made both shots to take a double digit lead over the Sooners.
Oklahoma's Sherfield made back to back threes to bring the game within three with ten to go on the first.
After letting the lead slip to eight, Kedrian Johnson converted an and-one layup to get back ahead by double-digits.
Shortly after, back to back threes by Stevenson and Wilson got the Mountaineers ahead by 18. A steal and quick play in transition got Keddy Johnson back to the charity stripe to put WVU up 20.
Seth Wilson made his second three pointer of the game with two and a half minutes to play, extending the lead to 25.
The half finished with the Mountaineers up 56-30, their highest scoring half of the season. Stevenson led all scorers with 23 points, and Johnson contributed 13, the duo outscoring Oklahoma by six.
Stevenson continued his first half magic by scoring WVU's first eight points of the second half, including a fading, turn-around jumper to beat the shot clock and his sixth three pointer of the night.
Midway through the second, Seth Wilson intercepted a pass and took it the other way for two. Moments later, Mo Wague threw down a dunk and the Sooners called timeout with WVU up by 27.
An and-one by Keddy Johnson strengthened the West Virginia lead by taking it to it's largest of the night at 30.
West Virginia continued to control Oklahoma for the remainder of the game, which came to a close at a score of 93-61.
WVU will next face Iowa State on Wednesday, February 8th.