Why Tom Brady is more watchable than ever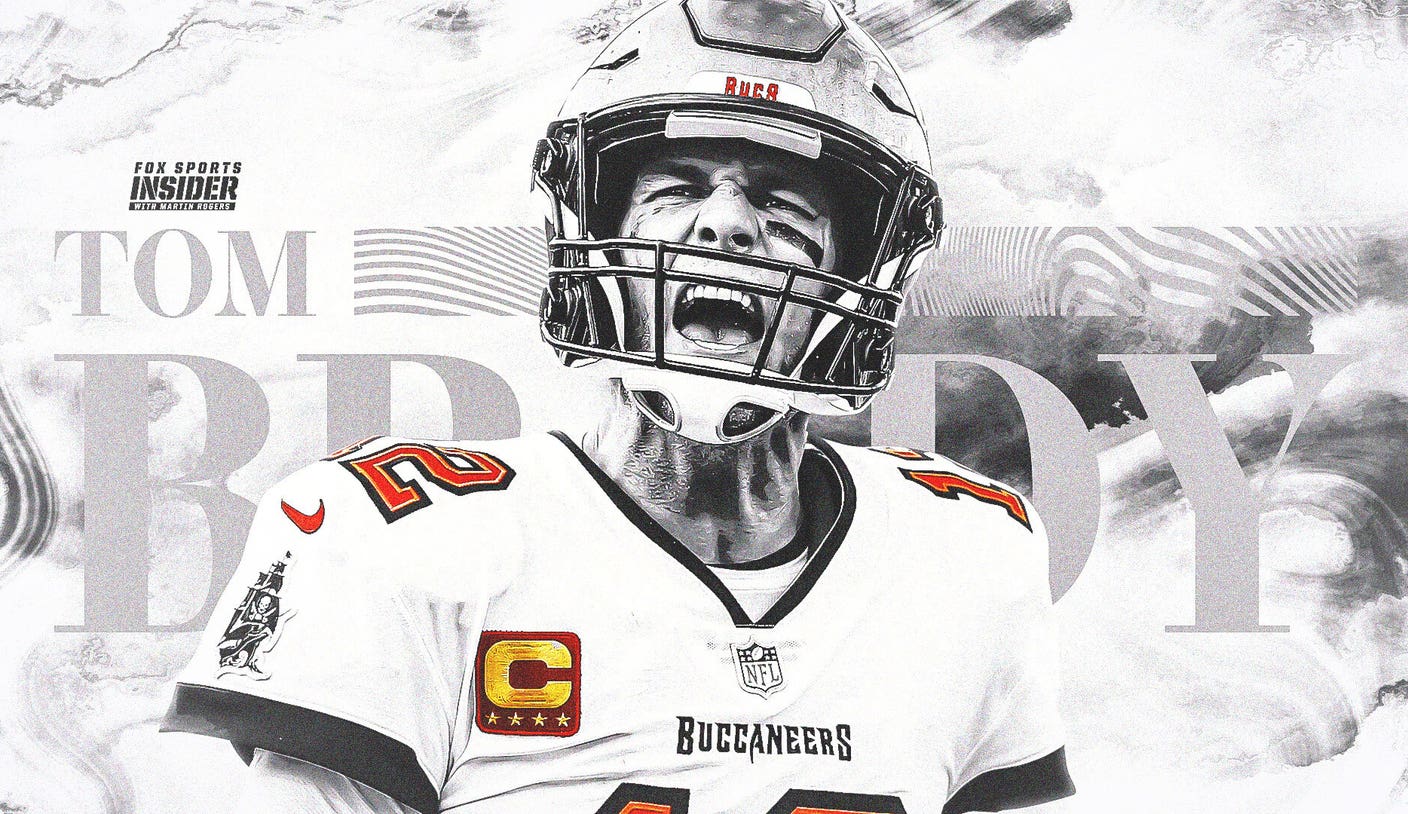 Somehow, here we are with a week to go before all thoughts square upon the National Football League playoffs, and the biggest unknown comes from a team led by the guy we know most about.
Tom Brady has been around so long that basically everything about his NFL career has been analyzed, scrutinized and had various theses written about it, yet still, in the first week of January in a year when he will turn 46, the Tampa Bay Buccaneers and their uber-veteran quarterback will head to the postseason accompanied by a giant question mark.
For nobody knows what's coming in what will be Brady's 20th playoff tilt, with all outcomes on the table and all things possible from his flashing arm and unmatchable information treasure trove of a mind.
Some seriously mediocre football is a possibility when the Bucs host the NFC's No. 5 seed in a couple of weeks, for there has been an abundance of that over the past months, and Brady knows it, admits to it, and wishes it wasn't the case.
"I think statistically we have not done a lot of great things this year," Brady told reporters on Sunday. "We haven't been very good on third down, in the red area, long balls, short balls. I think everything needs to be cleaned up, that's just the reality of where we are at."
Yet there is also the fact that this is Brady, the ultimate man for a decisive moment, who has stood tall more times than any of us can count and who did so once more on Sunday, when the season was in prolonged danger of slipping away.
Having gone cold on throwing touchdown passes from distance for most of the year, Brady suddenly uncorked three of them, hitting Mike Evans on plays of 63, 57 and 30 yards and cracking the code on the plucky Carolina Panthers, in what was essentially a shootout for the NFC South title.
Tom Brady scores FOUR touchdowns & the Buccaneers clinch the NFC South in a 30-24 victory over Panthers
It was another comeback, from a player who will always be associated with comebacks, either of the unretirement kind or the good old on-field type. If Brady hadn't been Brady and Tampa had been done when they looked done against the Arizona Cardinals and the New Orleans Saints, they wouldn't even have been in this position.
Brady has made 44 final quarter revivals over nearly a quarter-century of pro football activity, but the first thing you'll have noticed if you've watched much of him this year, is that it feels different now.
Despite the Bucs offense looking at its best and most dangerous in hurry-up situations, it doesn't feel inevitable anymore, that a Brady surge to erase whatever deficit faces him is certainly in the offing, not in the way it did for all those years in New England and perhaps the first couple in central Florida.
You feel that there is just as much chance of it going wrong as of it going right, as much possibility that his heaved efforts toward Evans will drift wife of the mark, as that they'll settle neatly into the receiver's grateful hands.
What that means is this – perhaps more excitement and a more nerve-jangling show than at any time in Brady's career. The potential for something spectacular is still present, but there is no sense of guarantee attached to it by way of a promise.
Brady can still do outrageous things, but he can also look decidedly human, because he has, often, during the year, as the Bucs slipped to 3-5 and even now are a division champion at 8-8, a record better than only seven other NFC teams.
[Bucs' season of furious comebacks leads to NFC South title, playoff berth]
Tampa Bay's defense hasn't been as strong as advertised, the running game has been non-existent, and Brady clearly feels a sense of pride in just getting to this point. Playoff football clinched, there were no bold proclamations about what they do next on Sunday.
Even so, the Bucs are now positioned as a team no one will particularly relish facing, despite what the stat sheet and the record shows. It's Tom Brady, he of seven rings, and it is January. Enough said.
"We've battled through a lot of things this year," Brady said. "NFL games are tough to win and we always figure out a way to keep them exciting. I wish they wouldn't always be as exciting as we made them. But it is nice to qualify."
Brady is not the all-conquering Brady of yesteryear, but he has done enough that there will be further talk once the season is done about whether his career has a final chapter or two remaining.
He's retired once, and unretired soon after. It is feasible that he could remain with the Bucs, but there are hopeful checkbooks circling and plotlines developing to hint that this could be the summer of Brady conjecture again.
With Derek Carr seemingly on the outs in Las Vegas and the New Orleans Saints needing a QB solution, it is fair to suggest we will be talking about Brady well beyond the Super Bowl, however it turns out this year.
But that's an unknown for the future and there's no need to dive deep into it yet. Because the present has just as much uncertainty, and its making Brady more watchable than ever.
Top stories from FOX Sports:
Martin Rogers is a columnist for FOX Sports and the author of the FOX Sports Insider newsletter. Follow him on Twitter @MRogersFOX and subscribe to the daily newsletter.
---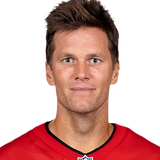 Get more from Tom Brady Follow your favorites to get information about games, news and more
---
---