What's next for Gregg Berhalter, USMNT coaching search?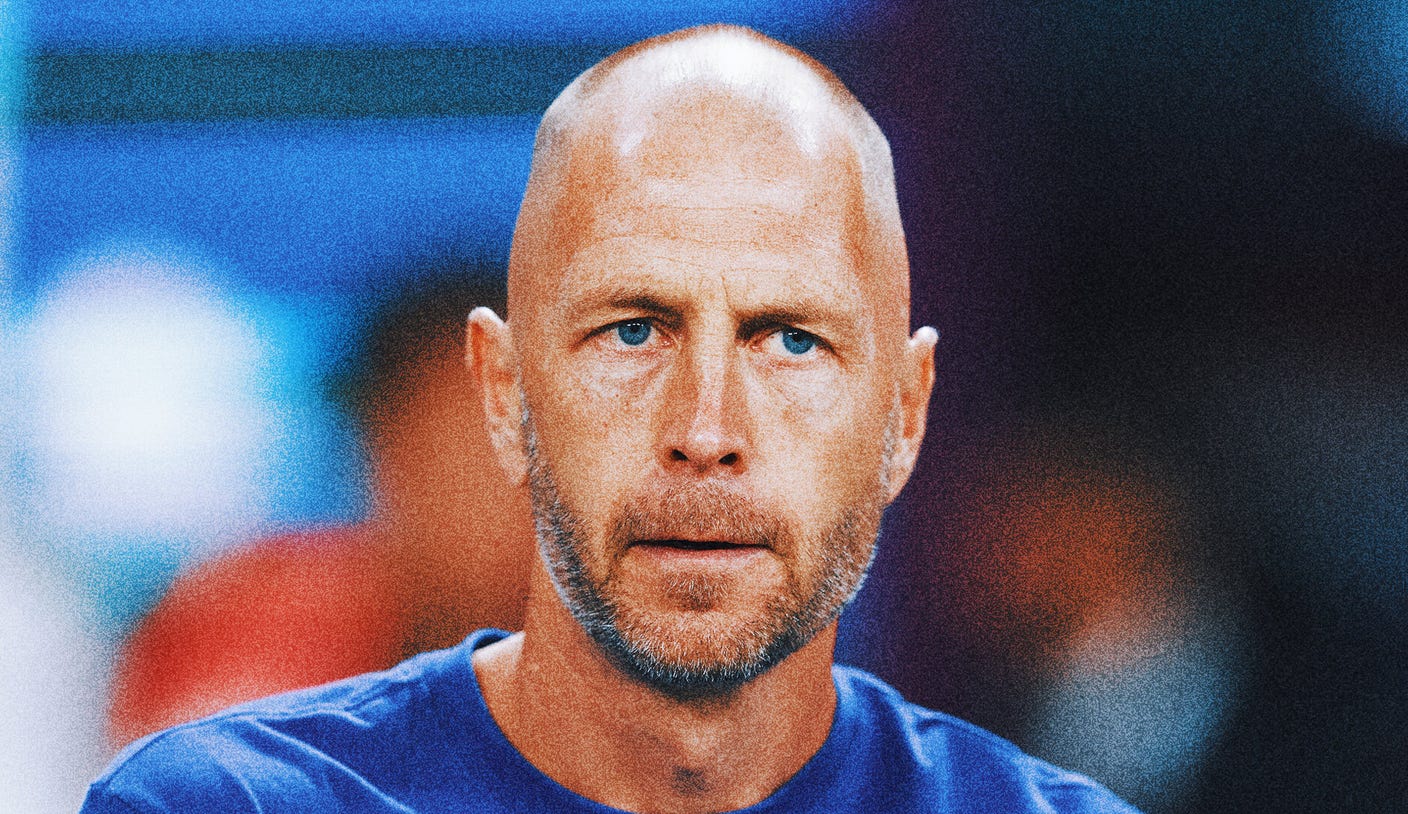 It's Thanksgiving in Qatar, three days after the United States played Wales to a 1-1 draw in its opening match at the 2022 FIFA World Cup.
Following a turkey dinner attended by about 100 members of the American press, U.S. Soccer sporting director Earnie Stewart is chatting informally with a group of reporters when one remarks that U.S. coach Gregg Berhalter, who four years earlier took over a program in shambles after the failure to qualify for the 2018 tournament, has done a good job guiding the national team back to the game's biggest stage. Stewart enthusiastically agreed.
It was a brief but telling moment, one that provided insight into the mindset of the man about to decide whether to retain Berhalter or hire a new boss ahead of the 2026 World Cup, which will be hosted by the U.S., Canada and Mexico. 
That decision that got far more complicated last week amid a full-blown scandal: Berhalter revealed that he kicked his now-wife outside of a bar 31 years ago — information he said was weaponized against him and that the parents of star player Gio Reyna, both longtime friends of the Berhalters, reported to Berhalter's bosses.
Turmoil within the USMNT
Alexi Lalas and David Mosse react to the latest news surrounding Gregg Berhalter, Claudio Reyna and Gio Reyna.
U.S. Soccer announced Jan. 4 that it would wait on a decision until the post-World Cup evaluation of Berhalter, whose contract expired Dec. 31, and the investigation into both the domestic violence incident and the Reyna's actions is complete. On a Zoom call with more than 200 media members later that day, Stewart confirmed Berhalter remains a candidate.
How Berhalter could remain U.S. coach
For many, the gut feeling when the Berhalter news broke was that he wouldn't get extended. Don't be so sure. 
Stewart and new U.S. Soccer CEO JT Batson were asked last week if Berhalter's admission alone was disqualifying. Neither indicated that it was; they both said they'd wait for the results of the independent investigation, which is being conducted by Park Avenue law firm Alston and Bird.
On the same Zoom call, Stewart confirmed he was "pleased" by the national team's performance in Qatar — the day after Thanksgiving, the U.S. tied England, and the Americans then beat Iran before being eliminated by a superior Netherlands squad in the round of 16. 
Stewart also spoke in general terms about the importance of continuity in leadership. From a purely soccer perspective, it sure looks like Stewart wants Berhalter back. Indeed, FOX Sports reported last month the federation had begun conversations about extending Berhalter's contract. 
Can Gregg Berhalter return?
Alexi Lalas and David Mosse debate whether Gregg Berhalter should be kept as the manager of USMNT.
If Berhalter was Stewart's top choice then, chances are he will be going forward unless the investigation reveals other misconduct. If it doesn't, it's hard to see the federation's top soccer officer effectively choosing the 20-year-old player, whose refusal to accept a role off the bench at the World Cup started this whole mess, over his handpicked head coach. 
Jettisoning Berhalter would reward the Reyna family by giving them exactly what they wanted. It would also indirectly punish Berhalter's wife, Rosalind, who remains the biggest victim in all of this.
If the report proves Berhalter's version of events or if it reveals other questionable behavior by Danielle and Claudio Reyna — multiple sources told FOX Sports that Claudio previously tried to influence then-U.S. under-17 coach Raphaël Wicky over his handling of Gio at the 2019 U-17 World Cup — Stewart could have enough cover to bring Berhalter back. 
This week, USMNT veterans DeAndre Yedlin and Walker Zimmerman publicly backed Berhalter, who said he wants "to continue in my role."
Whether or not Berhalter returns isn't Stewart's call alone, though. The federation's board of directors must sign off on any new contract.
Why U.S. Soccer might look elsewhere
It's pretty obvious, really. Stewart, Batson, USSF president Cindy Parlow Cone and the board could decide that there's just too much off-field baggage to keep Berhalter around for arguably the most important World Cup cycle in federation history.
That would mean a clean slate for Gio Reyna, one of the most talented young players not just in the American player pool, but in the global game. And with competitive games looming, U.S. Soccer wants to have a coach in place soon.
While World Cup assistant Anthony Hudson will lead the U.S. team during friendlies against Serbia on Jan. 25 and Colombia three days later, the federation is hoping to have a full-time boss in place before the CONCACAF Nations League resumes in late March. That timeline doesn't help Berhalter, as there's no guarantee the investigation will be completed by then.
"Obviously, we need to speed this along so that we can name who is going to be the head coach of the men's national team and start gearing up for World Cup 2026," Cone said last week. "We want to move quickly, but not rush."
Given the long and intertwined relationships at play within the USMNT's leadership structure — Berhalter, Reyna and Stewart were all teammates on the 2002 U.S. World Cup squad, there could be a desire to recruit a coach from outside the system.
Multiple reports last weekend said that an approach to former Real Madrid manager Zinedine Zidane had been rejected. "We're not going to comment on any rumors or speculation," a U.S. Soccer spokesman said when asked about Zidane specifically. 
Yet with Berhalter out of contract, the opportunity to make a clean break and go in another direction is there.
If not Berhalter, who?
It's understandable that some fans — and perhaps even some players — wanted a bigger name at the helm of the USMNT even before last week's drama exploded into public view. A U.S. Soccer source said while Berhalter could still return, the federation is actively considering alternatives and "casting a wide net." 
What options are realistic? Zidane is out. So is Pep Guardiola, who is signed with Man City through 2025. Forget about Louis van Gaal, too; even though in theory the 71-year-old former Dutch coach is available, he effectively came out or retirement for the 2022 World Cup. The cold truth is that for the very best coaches, there are more attractive options at both club and international level.
For those the U.S. could get, Tata Martino has the pedigree, having coached Argentina and Barcelona and won an MLS Cup. He also just failed to get Mexico out of the first round for the first time in multiple generations. 
Former Belgium boss Roberto Martinez would've been an intriguing candidate — even if he lost some of his shine when the Red Devils also went three and out in Qatar — but Martinez was just hired by Portugal.
Among the American potential candidates, Leeds United's Jesse Marsch, LAFC's Steve Cherundolo and Philadelphia's Jim Curtin top the list. Marsch checks all the boxes, but he isn't available. Meantime, Cherundolo and Curtin have less experience than Berhalter.
There's the money factor to consider, too. Any decorated foreign coach would cost U.S. Soccer at least double the $1.2 million salary Berhalter earned on his last deal. After the federation came under criticism last February for paying women's national team coach Vlatko Andonovski just 28 percent of that figure, the USSF might not be willing to go much higher.
Doug McIntyre is a soccer writer for FOX Sports. Before joining FOX Sports in 2021, he was a staff writer with ESPN and Yahoo Sports and he has covered United States men's and women's national teams at multiple FIFA World Cups. Follow him on Twitter @ByDougMcIntyre.
Top stories from FOX Sports:
---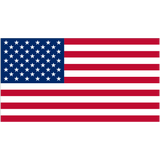 Get more from United States Follow your favorites to get information about games, news and more
---
---