TCU's Garrett Riley waited his turn, now can win title that has eluded Lincoln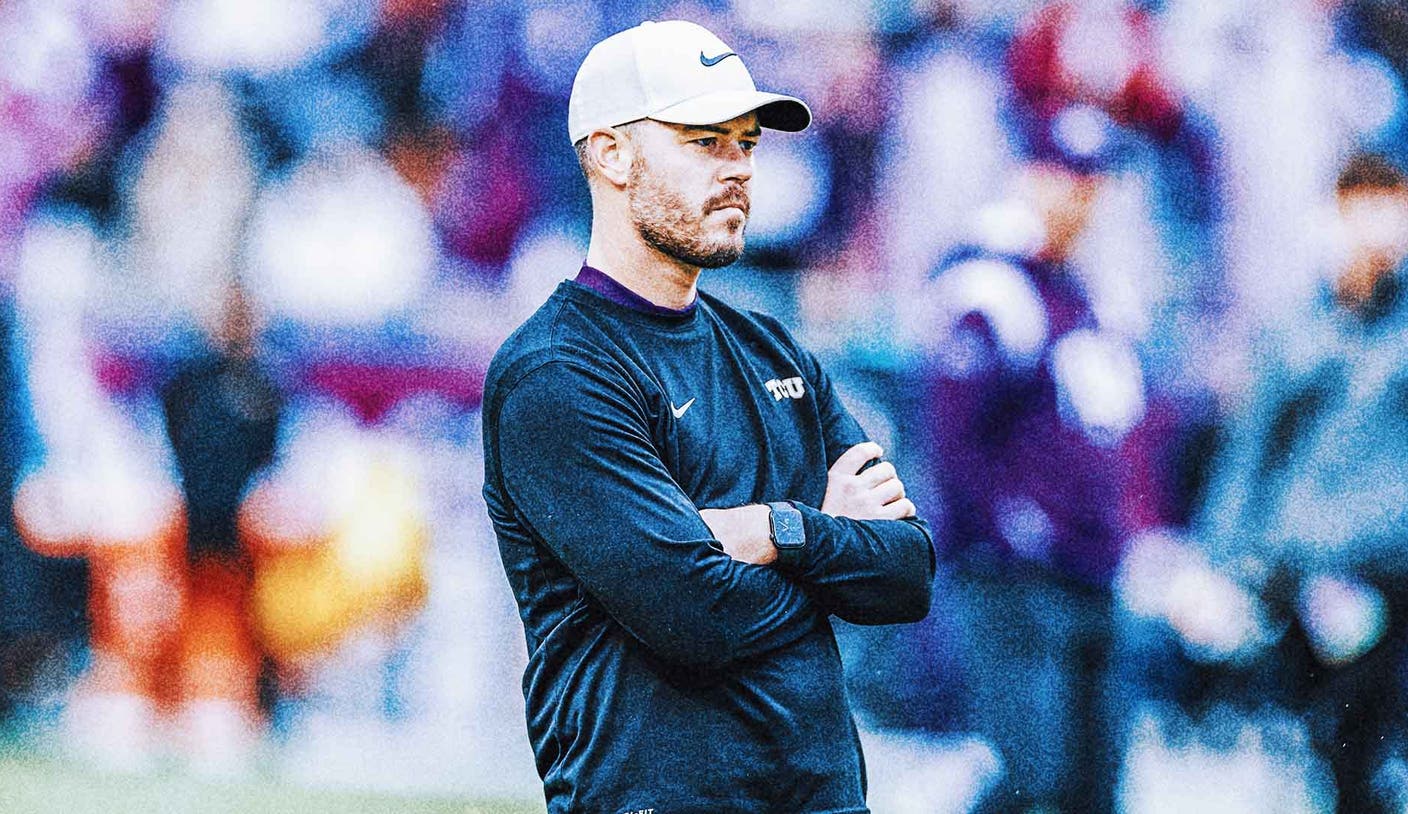 LOS ANGELES — In the great state of Texas, size is always relative.
But when describing the town of Muleshoe, tucked just inside the border with New Mexico, tiny is an apt descriptor for a town that flirts with having 5,000 people and whose lone public school trends toward the bottom in the state's second-smallest classification for 11-man high school football.
Yet just a tick over 1,000 miles to the east of Los Angeles — the site of Monday's national championship game — the old West Texas rail stop has ended up having an oversized impact on the sport of college football in 2022.
Just down the freeway from SoFi Stadium at USC, Muleshoe native son Lincoln Riley guided the Trojans back into national prominence as the author of one of the bigger turnarounds this season. The cardinal and gold won 11 games, produced the Heisman Trophy winner in quarterback Caleb Williams and came within a few quarters of a Pac-12 Championship and berth in the College Football Playoff.
He'll be in attendance at SoFi Stadium on Monday night, making the 40-odd minute drive from his house in Southern California. But he'll be there to support, not to coach. 
That's because it's younger brother Garrett who will be front and center representing Muleshoe on the sport's grandest stage. The Broyles Award winner (Lincoln has one, too) as the nation's best assistant coach, the TCU offensive coordinator has authored a remarkable turnaround of his own in Fort Worth this season and has his school 60 minutes away from its first national title since 1938.
"I don't know what's in the water in Muleshoe," said a smirking Horned Frogs head coach Sonny Dykes, who has worked with both Rileys. "But they're both really mature, thoughtful guys. To me, that's the biggest thing. Look, I think Lincoln was probably more mature at 20 than I was at 30 or 40. And he was just kind of — they're both old souls; they're both very calm.
"They remind me a lot of each other. Different personality-wise, but very similar to their approach the way they conduct business."
Perhaps that is to be expected of two brothers who followed in their father's footsteps and became starting quarterback for the Mules before ending up playing the position, albeit briefly, in college at Texas Tech. Each went into coaching, one after another, learning the in's and out's of the Air Raid from the late Mike Leach and eventually cutting teeth calling plays in the offense under the far more outgoing Ruffin McNeil at East Carolina.
But eventually, with time and experience, those paths started to separate.
A pair linked forever by family bonds and a common last name started to become known separately inside and outside coaching circles as Lincoln and (don't call him "younger brother") Garrett.
The success that's followed has now culminated in both reuniting in Los Angeles this weekend to cap off a very special season for both in their own discrete ways. However, it is just one of the two who stands on the brink of the national title with a chance to fully and completely emerge from the shadow of the other.
"When you're in a small town like that, you're just waiting your turn," remarked the younger Riley. "But no, I never really felt that pressure of following big brother or anything like that.
"I've been very fortunate and very appreciative of all the experiences I've had so far."
While Garrett allows that big brother will likely remain the better golfer of the two, the chance to win a ring with the Horned Frogs at the ripe old age of 33 still offers something of a pinch-me moment for a coach who toiled in the high school ranks for a year as he finished his degree, and began his collegiate coaching career at tiny Division III Augustana College in Illinois, where he was responsible for a position group (running backs) he never had taught before. 
Riley eventually caught on with big brother and East Carolina's staff as a graduate assistant but began to branch out with stops at Kansas under David Beaty and Appalachian State under Eli Drinkwitz.
When the time came for Dykes to hire an offensive coordinator midway through his tenure at SMU to replace Rhett Lashlee, it didn't take long before he found a perfect partner to run an offense in someone who was just young enough to be his own son.
"It's funny, sometimes I'll be sitting down to eat a meal, I've got all this stuff stacked up on my plate," said Dykes. "I look at Garrett's plate, it's like it's divided — like they teach you to eat your plate when you're in elementary school — like a third of it is fruits and vegetables, a third is grains and a third is protein. How does this guy do this? That's his approach. That's why he's good at what he does. Just got a methodology a way of doing things, and a discipline."
Riley guided the Mustangs to a top-15 scoring offense in both seasons on the Hilltop with Dykes, navigating the COVID pandemic and helping notch consecutive victories over metroplex rival TCU in the process. 
Eventually, though, the Horned Frogs dismissed legendary head coach Gary Patterson in a campaign that ended at 5-7, and it wasn't long before Dykes emerged as a natural fit at the school 40 miles away along I-30. With Riley in tow and firmly in charge of the fourth-best scoring offense in FBS, they've since given birth to one of the true Cinderella runs of the College Football Playoff era and can become just the fifth team to win a national championship after having a losing record. 
"What (Riley) did at SMU was pretty evident because we played against them, and you see what he was able to do," said quarterback Max Duggan, the Heisman Trophy runner-up this season. "But I think just he's such a good person, such a good man, he's so open to new relationships, and he allows you to be yourself, and he's so open to connecting with you and teaching you. He's such a great teacher."
"He's a great guy, he takes input from everybody — and he listens," added inside receivers coach Doug Meacham, one of the few holdovers from the previous staff. "He actually listens, not just look at you and shake your head. It's kind of a group effort, and then he'll ultimately make the rubber stamp on whatever we decide to do. Just a great guy, very smart, very even-keeled. It kind of keeps everybody on our side of the ball like that."
Riley's demeanor was cited by many as a key factor in helping lead to a number of remarkable, and furious, comebacks this season. TCU trailed by 17 against Oklahoma State and 18 against Kansas State in their first meeting before winning both. They rallied to kick a last-second field goal to beat Baylor and nearly capped off a Big 12 title against the Wildcats despite being down 11 in the fourth quarter of the conference championship game.
While opposite number Joe Gillespie used eight of the team's 14 preseason transfers to help turn around the fortunes of the Horned Frogs defense this season, Riley was able to mostly accentuate what the existing team did well and highlight the bulk of the talent that was a bit underutilized or mispositioned amid the up-and-down 2021 campaign.
"I think we're just better at executing this year, you know? We have a plan, and we go out there, execute it very well," said tailback Emari Demercado, who will play in the title game just a few blocks from where he grew up in Inglewood before he made the reverse trip east to Texas. "I think that's the biggest difference from last year, the last few years prior to this year. It's just like a collective buying in, you know, everybody's doing their job and not trying to do too much. So I think that's what makes us so good."
"We have so many playmakers, it's really allowed him to open up his playbook. He could do a bunch of different things that we couldn't do last year," added center Alan Ali, who followed Riley across town after playing for him at SMU. "I think we've run a little more counter than we did at SMU, but that's our personnel. We've got big guys up front that can move people around. We're really able to open up the entire run game and do what we want. It's been really fun because it keeps the opponent on their toes."
Defenses have a hard time discerning just what TCU wants to do in part because of its balance. It's one of just four teams to rank in the top 20 in both rushing offense and passing offense (opponent Georgia being another) this season, and they average more than 200 yards per game in both. 
Riley has also incorporated added wrinkles to the offense that add to his own special blend of the infamous system rooted in the state of Texas, and created a new branch of the tree his former mentor started and which his brother and head coach have sprouted from as well.
"Some of the concepts and things are similar. Last year we ran a version of the Air Raid, I think this year it's been the full-blown Air Raid," fourth-year outside receivers coach Malcolm Kelly said. "There was a good amount of carryover so for our guys that learning curve wasn't that steep."
Kelly's star pupil is a case in point. 
Last year, Quentin Johnston caught just 33 passes for 612 yards and six touchdowns, showing flashes of greatness but never quite breaking through with any consistency. After Dykes made it a point to convince him to return to Fort Worth instead of transferring, Riley shifted him from what they label the Z receiver to the outside at the traditional X spot.
Things could not have gone better with the tweak, as a 1,000-yard season followed despite Johnson missing time with an injury late in the year. Many now expect the junior to be the first wideout drafted this spring, and he remains the biggest threat for the Bulldogs to defend against as they look to repeat as national champions.
Tight end Jared Wiley is another example. Though the Air Raid is not known for its usage of the position, the 6-foot-7 Texas transfer has become a staple of the team lining up in 11 personnel (one back, one tight end) and can be seen pulling around to open holes for running backs, catching screen passes or going downfield as a massive mismatch for opposing defenses. 
"They're obviously different teams, but you see it," noted Chidera Uzo-Diribe, a former coach at SMU who went against Riley daily in practice and will now line up across the field as Georgia's first-year outside linebackers coach. "It's cool seeing the growth and evolution of what those guys are doing over there." 
Up until a point for the Bulldogs' staff at least, who are tasked with defending against players and a scheme that has been sharpened and refined over the course of the season to the point where it's on the verge of one of the most unexpected national championships in anybody's lifetime.
At the center of it all pulling the strings, is a young coach on the precipice of fully stepping out of his own brother's long shadow, ready to make a name for himself in the sport's ultimate pantheon, set to take a small private school that sits far down the pecking order behind too many others in football-mad Texas all the way to the promised land.
"I would imagine a lot of the small towns in Texas are happy and proud just because you're kind of the smaller college or whatever in Texas doing it," said Riley. "There's a ton of Texas pride. So, yeah, I think it's been special probably for a lot of people."
That includes quite a few who once called the tiny town of Muleshoe home and will have an oversized impact on what happens as college football crowns its national champion on Monday night.
Bryan Fischer is a college football writer for FOX Sports. He has been covering college athletics for nearly two decades at outlets such as NBC Sports, CBS Sports, Yahoo! Sports and NFL.com among others. Follow him on Twitter at @BryanDFischer.
Read more:
Top stories from FOX Sports:
---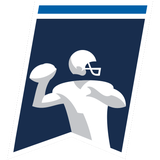 Get more from College Football Follow your favorites to get information about games, news and more
---
---