Syracuse coach Jim Boeheim apologizes for comments on ACC teams 'buying' players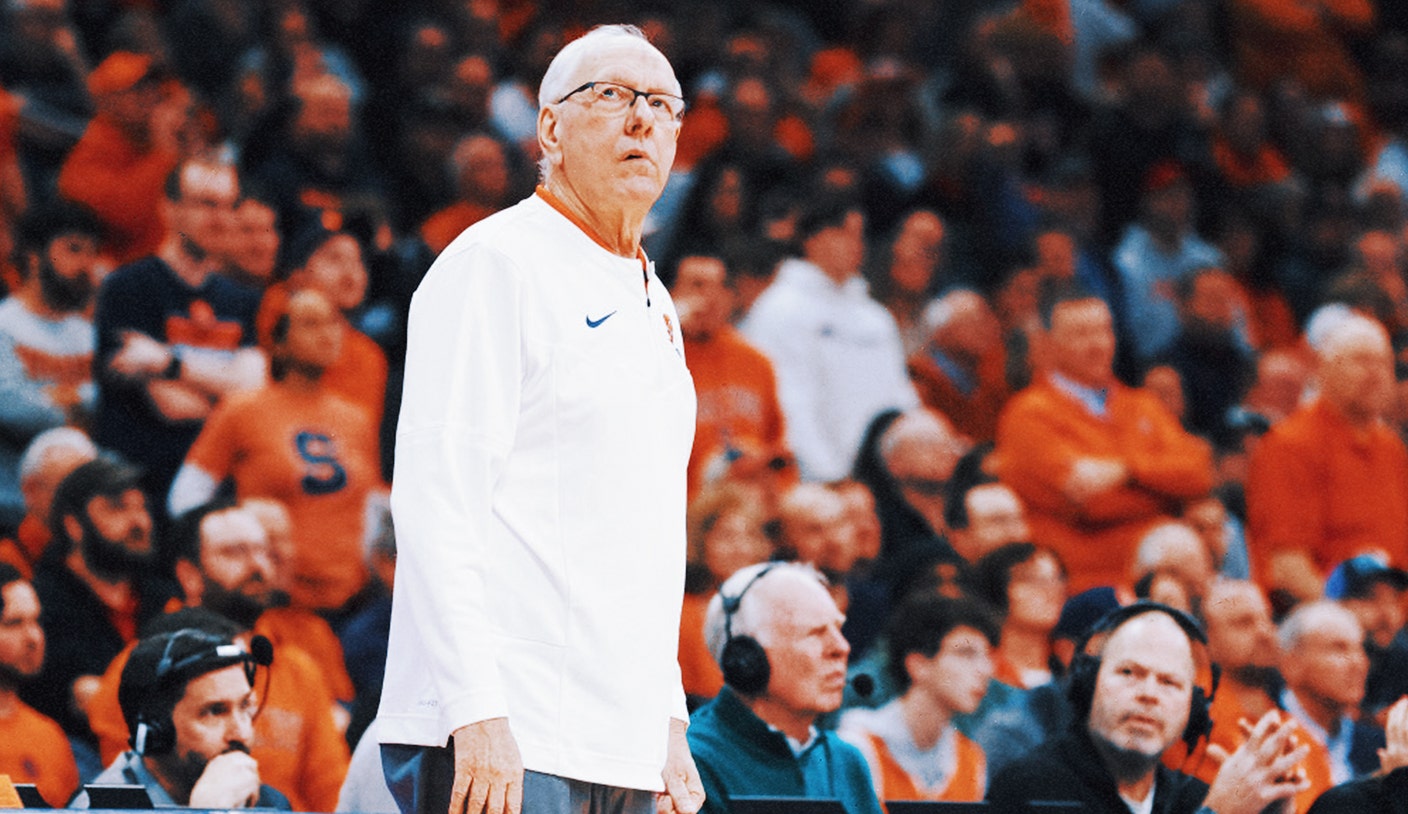 Syracuse men's basketball coach Jim Boeheim has issued an apology after claiming other ACC schools have deceitfully used NIL to build their rosters.
"I would like to clarify remarks I made in a conversation I had with a media member following our game on Saturday evening," Boeheim said in a statement. "I apologize to the schools I mentioned. I believe the ACC member institutions are in compliance with NCAA rules governing Name, Image and Likeness (NIL). It was not my intention to imply otherwise."
Boeheim built Syracuse into one of the more renowned college basketball programs in the country. That said, it's a different sport than it was a decade ago.
With NIL (name, image and likeness) now front and center, college athletes have the chance to make money off their success. Furthermore, these opportunities can play a role in swaying a player to transfer to a new school.
Boeheim sent shock waves through the college basketball world Saturday night when he detailed to ESPN that both NIL and the use of the transfer portal has put the sport in an "awful place."
"This is an awful place we're in, in college basketball," Boeheim said. "Pittsburgh bought a team. OK, fine. My [big donor] talks about it, but he doesn't give anyone any money. Nothing. Not one guy. Our guys make like $20,000. Wake Forest bought a team. Miami bought a team … It's like, 'Really, this is where we are?' That's really where we are, and it's only going to get worse."
Boeheim also asserted that NIL and the transfer portal were why veteran coaches Jay Wright (Villanova) and Mike Krzyzewski (Duke) retired after the 2021-22 season.
Wake Forest head coach Steve Forbes vehemently denied Boeheim's accusations against his school, with Boeheim later walking back some of his statements.
While acknowledging that Syracuse has used the transfer portal in recent memory (e.g. Symir Torrence and Jimmy Boeheim), Boeheim feels that the bulk of schools aren't operating in good faith.
"We didn't take [many] transfer portal guys," Boeheim said. "If we did do it and did whatever we had to do, I wouldn't feel that good about that. These other [coaches], it doesn't bother them."
Syracuse is 14-10 overall and 7-6 in ACC play this season, good for ninth in the conference. FOX Sports bracket forecaster Mike DeCourcy doesn't have the Orange cracking the NCAA Tournament in his latest projection.
Boeheim is in his 47th season at Syracuse, where he has a 1,113-436 record (71.9% winning percentage).
Read more:
Top stories from FOX Sports:
---
Get more from College Basketball Follow your favorites to get information about games, news and more
---
---