Super Bowl Opening Night: Best quotes from Eagles, Chiefs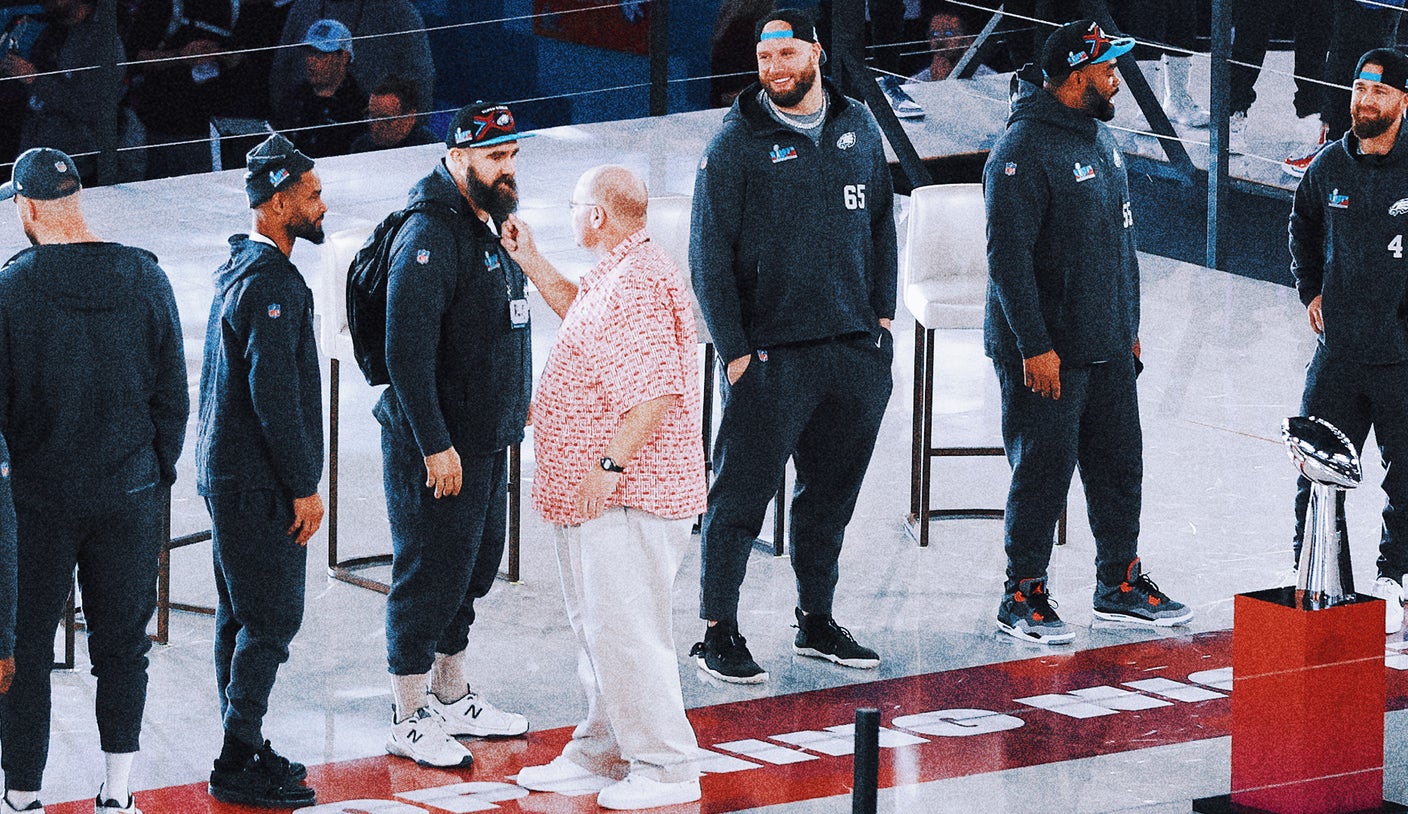 Super Bowl week has officially kicked off with the Eagles and Chiefs taking part in Opening Night on Monday, providing plenty of memorable moments as they begin their on-site preparations for Sunday's big game (only on FOX and the FOX Sports App).
Nick Sirianni, Andy Reid, Jalen Hurts, Patrick Mahomes and, of course Jason and Travis Kelce all spoke about the significance of being at the Super Bowl — and had plenty of insightful, meaningful and downright hilarious things to say.
Related:
Here are some of the top quotes from a lively Super Bowl Opening Night!
Reporter apologizes to Hurts for doubting him
Mahomes thankful for his dad, playing for his kids
Kelce brothers front and center
Life advice from Andy Reid
Mahomes will do WHAT if the Chiefs win?
Don't mess with Texas
Not only will this be the first Super Bowl featuring two Black starting quarterbacks, but as Mahomes and Hurts themselves pointed out, two QBs from Texas.
Could this be an extra-super Kelce Bowl?
A.J. Brown on his bond with Hurts
Eagles' Miles Sanders, Chiefs' JuJu Smith-Schuster show love to alma maters
Darius Slay names the official Eagles anthem
Tom Brady's the GOAT — but could Mahomes get to that level?
Lots of mutual respect between opponents
Top stories from FOX Sports:
---
---
---