South Carolina vs. UConn highlights: Huskies leading Gamecocks on FOX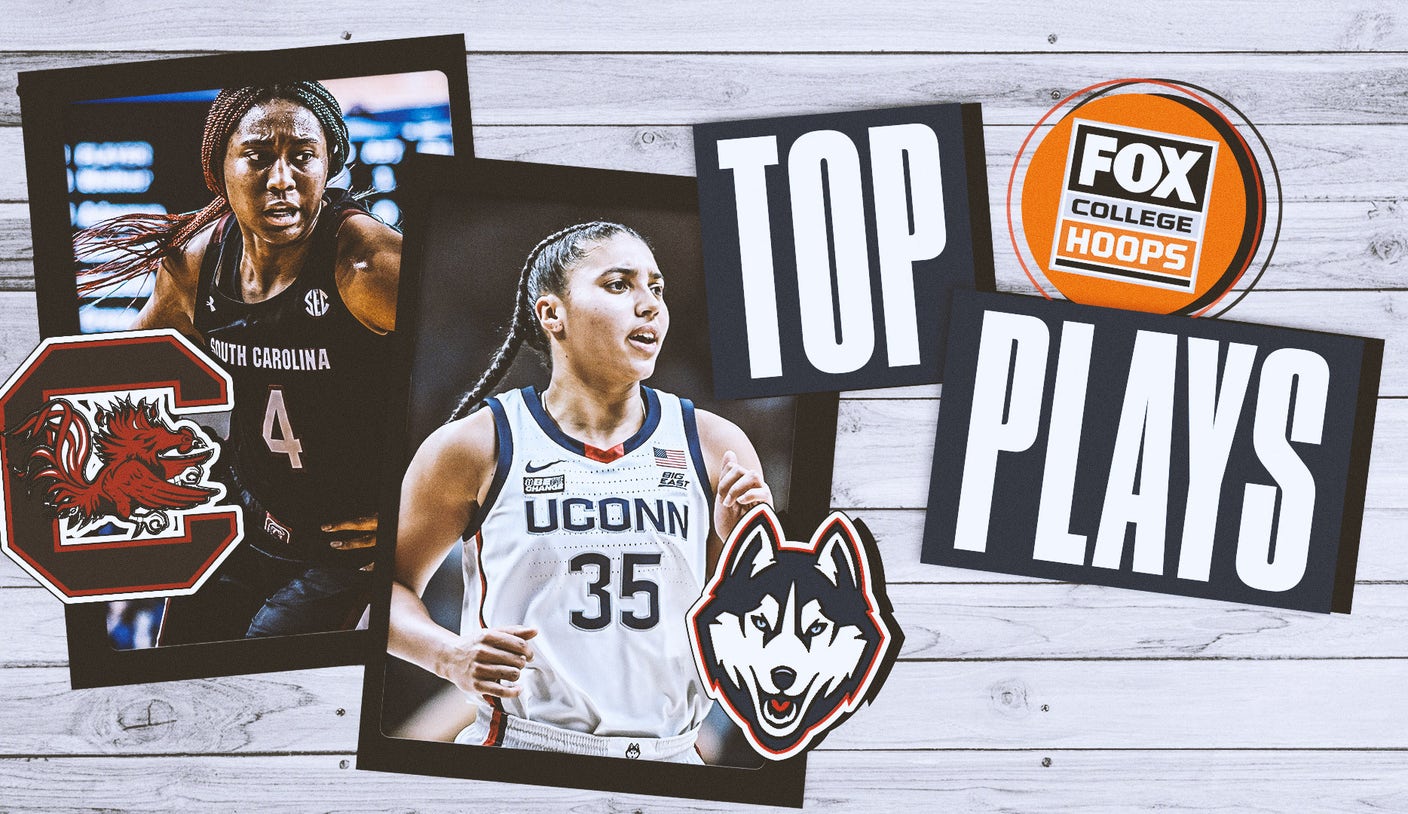 The SEC powerhouse No. 1 South Carolina Gamecocks travel to Hartford, Connecticut to take on the Big East's No. 5 UConn Huskies on Sunday, as women's college basketball takes center stage on FOX.
The Huskies (21-2) take a 14-game winning streak into a home tilt against the undefeated Gamecocks, winners of 22 straight.
Here are the highlights!
South Carolina at UConn
And we're off!
It was a back-and-forth battle early between there two teams. 
South Carolina opened the first-half scoring, but UConn was close behind. Huskies forward Aaliyah Edwards, who was recently named a top 10 candidate for the 2023 Katrina McClain Award — a highly coveted annual award that recognizes the top power forwards in women's DI college basketball — got the first bucket for the home team.
On the move
Huskies forward Aubrey Griffin came up with a few smooth layups to start building UConn's lead early in the game.
XL Center bounce!
Huskies guard Nika Mühl — the 2022 Big East Defensive Player of the Year — drained a 3-pointer late in the first quarter to extend UConn's lead to eight points.
Making a statement
The home team carried a 25-14 lead into the second quarter, thanks to this clutch 3-pointer from Lou Lopez-Senechal.
Stay tuned for updates!
Setting the stage
Heading into Sunday's game, UConn boasts a league-leading field goal percentage, 52.1%, and a second-best 3-point percentage, 40.3%. The Huskies are averaging 80.2 points per game so far this season ahead of Sunday's tilt.
When UConn outshoots its season average (52%), the Huskies are 11-0 this year.
On the other side, South Carolina is averaging 82.3 points per game, the ninth-best mark in the league, headed into Sunday's action. When South Carolina gets to the 59-point mark, it is 21-0 on the year.
What's more, the Gamecocks also check in with the 12th-best shooting percentage, 47.1%, so far this season. The Gamecocks hit 69.9% of their free throws as a team, the sixth-best mark in the SEC.
Stay tuned for updates!
Read more:
Top stories from FOX Sports:
---
Get more from Women's College Basketball Follow your favorites to get information about games, news and more
---
---