Scouting Georgia vs. TCU: The top NFL draft prospects to watch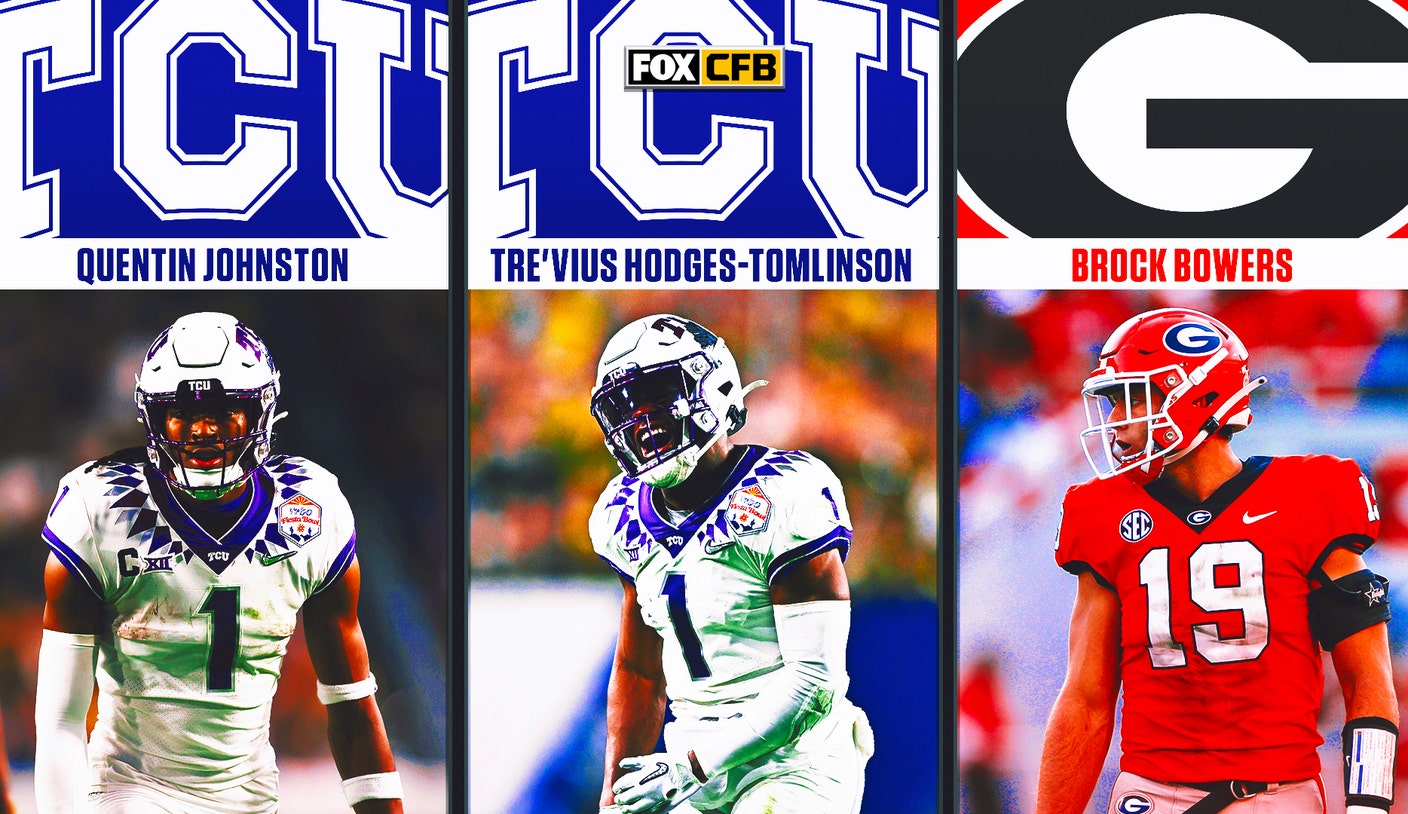 It does not take a pro scout to tell you that the Georgia Bulldogs and TCU Horned Frogs are competing for a national title in large part because their respective rosters are absolutely teeming with next-level talent.
Head coaches Kirby Smart and Sonny Dykes are masterful coaches, but they (and others) deserve credit as recruiters as well, as this year's title game is a reminder that exceptional talent is required to win the FBS championship. 
The defending champion and top-ranked Bulldogs boast the flashier roster, full of five-star recruits from all over the country. But make no mistake, both teams will have players selected in the first round of the 2023 NFL Draft. And this isn't just about quality, but quantity. One needs both hands to count off the number of legitimate NFL prospects starting for Georgia and TCU.
Here is a breakdown of the big game, from a scout's perspective:
Who is the best Georgia prospect and why?
The easy answer to this question would appear to be junior defensive tackle Jalen Carter, a projected top-three pick in the draft, but one wouldn't know it based on how he played against Ohio State in the Peach Bowl. Though he proclaimed himself 100% healthy prior to the game, the ankle injury which had been plaguing Carter seemed to affect him. The powerful 6-foot-3, 310-pounder was credited with just a single tackle (as well as a pass breakup) and, frankly, was made a non-factor by quality blocking from Ohio State's talented offensive line, as well as clever play-calling to keep the action away from Carter, a consensus All-American.
When Carter is healthy, however, he can overwhelm opponents with his power and quickness, wreaking havoc inside at a much higher rate than his statistics (30 tackles, including seven for loss and three sacks) might suggest. Even a season ago, Carter — then just a 20-year-old true sophomore — was viewed by many scouts as a better prospect than either of his teammates Jordan Davis or Devonte Wyatt, both of whom were selected in the first round this past spring. Carter projects similarly to the Titans' Jeffery Simmons, who has been named a Pro Bowler in two of his first four NFL seasons.
Who is the best TCU prospect and why?
In his own way, TCU wide receiver Quentin Johnston is just as intimidating as Carter, the Bulldogs' destructive defensive tackle. At 6-foot-4 and 193 pounds, Johnston towers over most defensive backs, and he also possesses the elusiveness and acceleration of a much smaller man, shocking opponents with his unique blend of size and speed. Michigan did a nice job of containing Johnston early in their Fiesta Bowl semifinal matchup, but his breakaway 76-yard touchdown in the fourth quarter was the deciding score. He finished with six catches for 163 yards in TCU's win. 
After stellar crops the past couple of years, the 2023 class of receivers is lacking a bit of luster, with Johnston arguably the best of the bunch. The matchup between Johnston and Georgia's equally-gifted (but also inconsistent) draft-eligible cornerback, Kelee Ringo, is one that scouts are eagerly anticipating.
What prospect is trending up after the semifinals?
TCU defensive lineman Dylan Horton has enjoyed quite the postseason, notching two sacks against Kansas State in the Big 12 title game, then four more against Michigan to push his season total to 10. The 6-foot-4, 275-pound redshirt senior also had 14 tackles for loss and 47 total stops. This comes on the heels of last year's "breakout" campaign, in which the one-time New Mexico starter recorded 51 tackles, including nine for loss and four sacks in his first full year at Waco.
While Horton's splashy four sacks against Michigan's award-winning offensive line was certainly impressive, his top plays weren't limited to "just" sacks. It was Horton, after all, who tracked down Michigan quarterback J.J. McCarthy on third-and-goal on Michigan's initial drive, setting up the Wolverines' ill-fated fourth-down flop of a double-pass that seemed to throw this game off-kilter for the Maize and Blue. 
Horton rag-dolled the right side of Michigan's offensive line in both the running and passing game and showed impressive quickness, lateral agility and balance looping inside on stunts to generate pressure.
What Georgia player most needs to make an impression?
The aforementioned Ringo could use a bounce-back after being beaten on various occasions last week by Ohio State. While already boasting a prototypical frame at 6-foot-2 and 210 pounds, the hero of last year's title game has not made the strides in consistency scouts had hoped to see in his second season as a starter. Though a second-quarter touchdown by Ohio State's Marvin Harrison, Jr. was the first score Ringo has allowed this season, the pass interference penalty called against him in the third quarter (also against Harrison) was the 10th penalty called this year on the young cornerback.
What TCU player most needs to make an impression?
While TCU quarterback Max Duggan got the last laugh by beating Michigan and helping his team advance to the championship game, the Wolverines might have bruised his draft stock a touch in the semifinal, holding the Davey O'Brien award winner and Heisman Trophy finalist to a season-low 48.3% completion rate and becoming the first team all season to intercept him twice. Duggan, of course, also threw two touchdowns and ran for two more, willing his team to victory. There remain plenty of scouts enamored with Duggan's intangibles and dual-threat ability but those who felt his breakout 2022 campaign was significantly enhanced by Dykes' explosive offense were not at all surprised that he struggled against Michigan's defense. Georgia has even more bite than Michigan, which means that all eyes will be on Duggan.
Who are scouts' favorite sleepers for Georgia?
Scouts typically fall for prospects with all the tools, while coaches tend to prefer the more polished players. With its bevy of five-star recruits, the Bulldogs have plenty of prospects piquing the interest of scouts, with junior tight end Darnell Washington — all 6-foot-7, 265 pounds of him — perhaps the most intriguing. Seemingly born to play in the NFL, Washington is darn near Presidential in how he stands head and shoulders above opponents, boasting the frame and musculature of a 10-year veteran.
While Washington certainly looks the part of a future early-round NFL draft pick, three of Georgia's better players — redshirt senior quarterback Stetson Bennett (5-foot-11, 190 pounds), redshirt sophomore wide receiver Ladd McConkey (6-foot, 185) and redshirt senior safety Christopher Smith (5-foot-11, 190) possess significantly less-imposing frames and yet still rank highly with scouts. Bennett looks more like an accountant for an NFL player than one himself, but his anticipation, accuracy and instincts have turned critics into believers over the past two seasons. Similarly, what McConkey may lack in size he makes up for with sharp routes and soft hands. Smith, meanwhile, led the Bulldogs with three interceptions this season, and it isn't difficult to see why. He's cat-quick for a safety, attacking downhill and showing the loose hips and light feet to handle deep coverage duties. All three will ultimately play in the NFL, with Washington — who is questionable for the championship after sustaining an injury against Ohio State — easily the highest-rated of the bunch. 
Who are scouts' favorite sleepers for TCU?
Given that he just won the Jim Thorpe Award as the nation's top defensive back and is the nephew of TCU and San Diego Chargers legend LaDainian Tomlinson, it is difficult to list Tre'vius Hodges-Tomlinson in this space, as he is hardly an unknown. But regardless of how well he played this season (including against Michigan) and what his bloodlines may be, NFL teams are going to have a hard time investing a top-100 pick in a cornerback expected to measure in under 5-foot-8. Regardless of what he ultimately measures, Hodges-Tomlinson plays big and possesses terrific agility, balance and acceleration to shadow receivers downfield.
One prospect on the other side of the spectrum for the Horned Frogs is former Texas tight end Jared Wiley, who at 6-foot-7 and 255 pounds boasts a frame almost as imposing as his Georgia counterpart, Washington.
Wiley runs very well for a big man and has emerged as a key weapon down the seam, setting career-highs in catches (22), receiving yards (231) and touchdowns (four). In a strong tight end class, Wiley's unpolished game could have him still available on Day 3, where he could ultimately prove a steal.
Is there a particular one-on-one matchup scouts will be watching?
With all of this discussion of future NFL draft picks at tight ends, it is far too late in this article to mention Georgia's Brock Bowers, who was just named the recipient of the John Mackey Award as the best tight end in college football. 
Bowers isn't just the best at the position this season, however. He might be the best I've ever seen at the college level. And folks, I've been evaluating prospects for more than 25 years. The 6-foot-4, 245-pound true sophomore would be a top-10 pick if he were eligible in this year's draft. His body control and acceleration remind me of San Francisco star George Kittle, and the frightening thing is Bowers might possess even better hands than the 49ers' four-time Pro Bowler.
Scouts know Bowers is ineligible for the 2023 NFL draft, but that won't keep them from watching him. He's simply that good. 
When TCU has the football, scouts could be just as entranced by the battle at the line of scrimmage. As mentioned previously, Georgia's top prospect is Carter, a virtual wrecking ball of a defensive tackle. TCU boasts two of the better blockers in the country in left guard Steve Avila and center Alan Ali, who will be tasked with slowing down Carter and Georgia's front.
At 6-foot-3 and 330 pounds, Avila is a bowling ball, himself. The former center comes off the ball low and hard and doesn't back down from anyone. Ali, a graduate transfer from Southern Methodist, is well-built as well at 6-foot-4, 305 pounds. Ali doesn't exactly float like a butterfly like the great boxer with the same last name, but he is surprisingly agile, previously starting at guard and even left tackle at SMU.
As such, even in a title game full of future pros, this tale of the tape along the line of scrimmage will be the one drawing the most attention from scouts. 
Read more:
Top stories from FOX Sports:
Rob Rang is an NFL Draft analyst for FOX Sports. He has been covering the NFL Draft for more than 20 years, with work at FOX, Sports Illustrated, CBSSports.com, USA Today, Yahoo, NFL.com and NFLDraftScout.com, among others. He also works as a scout with the BC Lions of the Canadian Football League. Follow him on Twitter @RobRang.
---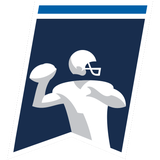 Get more from College Football Follow your favorites to get information about games, news and more
---
---