Predicting MLB's five biggest turnarounds in 2023 season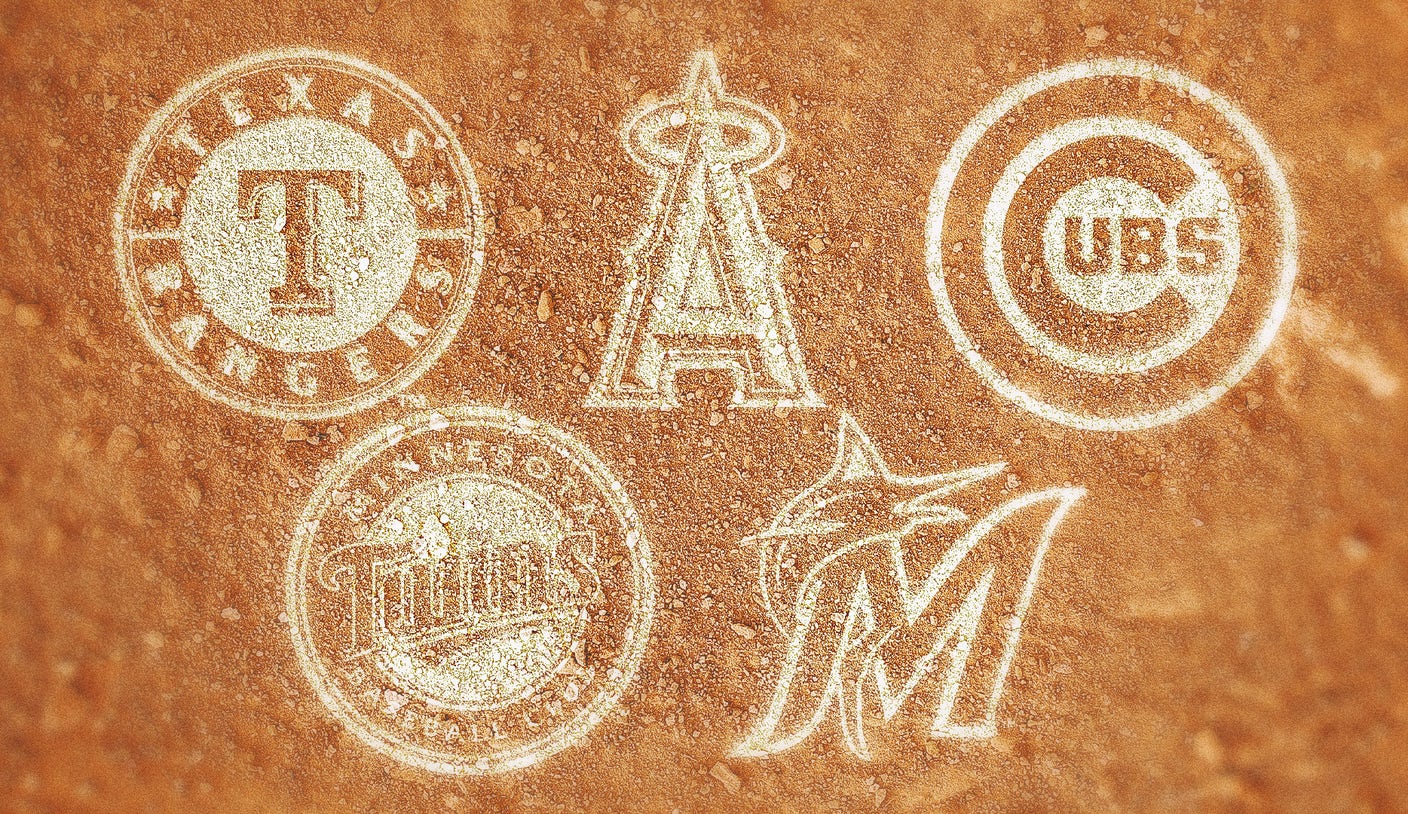 They started from the bottom, and now they're … ?
To enjoy a big turnaround, it generally requires crawling from the depths. 
Every year, several franchises come off losing seasons with reason to believe in more success ahead, even if that rise in production falls short of a division crown or postseason appearance.
With that, here are five teams best positioned to make the biggest jumps in wins from last season. 
2022 Record: 68-94
2023 Prediction: 84-78
No team has a greater range of potential outcomes than the 2023 Texas Rangers.
They desperately needed to upgrade a rotation that ranked 25th in ERA, 26th in WHIP and 28th in strikeout-to-walk ratio last season, and they completely overhauled the group with immense — if oft-injured — talent. They acquired two-time Cy Young Award winner Jacob deGrom, 2021 All-Star Nathan Eovaldi, 2019 All-Star Jake Odorizzi and resurgent lefty Andrew Heaney, who ranked behind only deGrom and Atlanta's Spencer Strider in strikeout percentage among starters with at least 50 innings pitched last season.
That crew will team with Jon Gray and Martín Pérez, who accepted the club's qualifying offer after an All-Star season, to create a totally revamped group — one that, if healthy, could easily lead a team to a winning record, even in a division with the Astros and Mariners. Of course, that "if" is doing a lot of work.
As overpowering as deGrom has been, he has not made more than 15 starts in a season since 2019 (he did, however, make 30-plus starts in each of the three seasons before that). Prior to 2021, Eovaldi hadn't started 25 games in a season since 2015. He missed time with back and shoulder injuries last year that limited him to 20 starts in Boston. Heaney rode his new slider to a career year in 2022, striking out 13.6 batters per nine innings with the Dodgers, but he dealt with home run and shoulder issues and was limited to 14 starts.
Offensively, this was a middle-of-the-pack team last season, and little was done to change that. But if any or all of Josh Jung, Jonah Heim or Leody Taveras take a step forward, if Nate Lowe continues to build on his career year, and if Marcus Semien can find his 2021 form, this should be more than a serviceable group.
Tons of "ifs," but the Rangers had to take some risks in an effort to win now after devoting $500 million to Semien and Corey Seager last season. They painted a vivid enough vision for success to convince Bruce Bochy to end his retirement after three years. The early ZiPS projections have them at 80 victories. If nothing else, they'll be a fascinating case study. 
What Jacob deGrom's signing means for Rangers
Ben Verlander and Alex Curry discuss the monster five-year, $185 million deal that Jacob deGrom signed with the Texas Rangers.
2022 Record: 73-89
2023 Prediction: 83-79
Maybe we're getting fooled again. The Angels have had Shohei Ohtani and Mike Trout for the last five seasons and have a total of … (adding numbers) … zero winning seasons during that time. The seven straight losing campaigns have tied a franchise record. 
But this time feels … different? Slightly more hopeful? Maybe?
There were no massive deals handed out in Anaheim; rather, a bevy of helpful moves that should turn a bottom-10 offense into a more formidable group. The Angels were particularly vulnerable against left-handed pitching, and a new supporting cast featuring Gio Urshela, Hunter Renfroe and Brandon Drury should help change that. An outfield of Trout, Renfroe and Taylor Ward, who took another massive leap forward, should pack considerable pop.
The Angels hope to get a full year from Anthony Rendon, something that hasn't happened since he signed a $245 million deal in December 2019. If that doesn't happen, though, Urshela and Drury — who logged starts at third base, second base and first base last season — provide depth that hasn't been there in recent years. If top prospect Logan O'Hoppe is ready to break out, this offense could, too.
Young lefties Reid Detmers, Jose Suarez and Patrick Sandoval give reason for optimism in the rotation beyond Ohtani, but a veteran addition seemed necessary for the Angels to compete. Enter Tyler Anderson, who not only went 15-5 with a 2.57 ERA in a career year last year but also led the Dodgers in innings pitched in an All-Star season. Perhaps what he learned about his changeup last year in Los Angeles will translate down the highway. The bullpen needs more help, but the addition of Colorado's Carlos Estévez is a start. 
The Angels have to convince Ohtani they're a viable long-term partner, which means winning while they still have him. It's highly improbable the moves will bump the Astros and Mariners out of the top spots in the AL West, but they make a run at a Wild Card slot feasible. Early ZiPS projections have the Angels, whose last postseason win came in 2009, at 50.3% to make the playoffs. 
Does Shohei Ohtani have a future with the Angels?
Ben Verlander and Alex Curry deep dive into the news that Arte Moreno will not sell the Los Angeles Angels.
2022 Record: 74-88
2023 Prediction: 82-80
The restart has begun in Chicago, albeit with small steps.  
The Cubs didn't land the top superstars the way some fans might have hoped, but they helped themselves across the board. Based on last year's wins above replacement totals, they netted more value this offseason than any team:
Cubs: +10 WAR
Mets: +8.6
Angels: +7.4
Rangers: +5.8
Orioles: +5.4
After reeling in Marcus Stroman and Seiya Suzuki last offseason, their biggest catch this winter was Dansby Swanson, who was widely considered the fourth-best option available in an elite free-agent shortstop class. Both Swanson and center fielder Cody Bellinger should immediately upgrade a Cubs defense that ranked 27th in outs above average last year. Nico Hoerner can now slide back to second base, where he was a Gold Glove finalist three seasons ago. 
They have the ability to mix and match offensively depending on pitcher handedness with the additions of Eric Hosmer (.773 OPS vs. LHP in 2022) and Trey Mancini (.738 OPS vs. RHP) at first base until they feel prospect Matt Mervis is ready. They can do the same at third base with Patrick Wisdom (.892 OPS vs. LHP) and Christoper Morel (.782 OPS vs. RHP). 
Signing Jameson Taillon and retaining Drew Smyly adds starting pitching stability, and Justin Steele, Hayden Wesneski and Keegan Thompson give the Cubs viable young options to fill out the rotation — particularly important if Kyle Hendricks' shoulder is still a problem early in the year. 
The quick rebuild may not be done yet, but perhaps it's enough to secure the Cubs their first winning season since the truncated 2020 season.
The Cubs' sneaky good offseason
Ben Verlander and Alex Curry talk about the Chicago Cubs' decision to add Trey Mancini.
2022 Record: 69-93 
2023 Projection: 77-85
The Marlins find themselves on this list less because of their offseason upgrades and more because of their elite arms in a young, developing rotation that already includes the reigning Cy Young Award winner. 
Few teams can deal with a pitcher of Pablo López's caliber and age without blinking an eye. The Marlins possess an embarrassment of pitching riches, and that's before getting to arguably the top pitching prospect in baseball in Eury Pérez, who struck out 110 batters in 77 innings between Single-A and Double-A at just 19 years old last season. 
It stands to reason the rotation — a group that includes 26-year-old two-time All-Star Sandy Alcantara, 25-year-old 2021 All-Star Trevor Rogers and three other starting options under the age of 26 who each posted an ERA at least 14 percent better than league average last season in Jesús Luzardo, Edward Cabrera and Braxton Garrett — will only get better. The Marlins also added a veteran to the mix in Johnny Cueto, who was a 3.5 WAR player at age 36 last season. 
But as promising as Miami is on the mound, it is equally inauspicious offensively. Hence, the offseason acquisition of Jean Segura and the López trade for American League batting champion Luis Arraez. Arraez is one of the best contact hitters in baseball, and will now team with MLB The Show cover man Jazz Chisholm Jr. to guide the Marlins offense and try to boost a group that had the fourth-lowest batting average and fifth-highest strikeout percentage in baseball last year.
All it would take is an average offense for this group to become interesting. A bounce-back year for Avisaíl García or 2021 World Series MVP Jorge Soler would go a long way toward making that happen. ZiPS is relatively high on the Marlins, projecting a 79-83 record and a 24.2% chance to make the playoffs. Even if that doesn't happen in a grueling division, a double-digit win improvement from last season should be within reach. 
Who won the Pablo López/Luis Arráez trade?
Ben Verlander and Alex Curry dissect the trade between the Minnesota Twins and Miami Marlins.
2022 Record: 78-84
2023 Prediction: 85-77
It's a lot easier to win games with Carlos Correa than without him. 
Keeping him makes this a successful and stunning offseason in Minnesota, but the Twins also made a necessary addition to the top end of their rotation by acquiring the aforementioned López. That could be enough to challenge for the top spot in the American League Central, so long as health is on their side. 
It was not last year. 
The Guardians and Twins were separated by one game on Sept. 1 in one of the few tight division races. Minnesota, plagued by injuries and a late slide, finished 14 games back. Second-half shoulder issues hampered Tyler Mahle both before and after his trade to Minnesota. Sonny Gray went to the injured list three times due to hamstring and pectoral issues. There was some hope Kenta Maeda could return in some capacity from Tommy John surgery, though that was tabled to 2023. 
Like the Rangers, a lot of "what-ifs" here. But if Gray and Mahle can stay healthy, and if Maeda can resemble his previous form, this could be a position of strength in Minnesota. 
Of course, the ailments weren't limited to the pitchers. Knee injuries forced superstar Byron Buxton and 2019 All-Star Jorge Polanco to miss more than 30 games apiece. Alex Kirilloff dealt with a wrist issue that eventually required season-ending surgery. Promising 23-year-old Royce Lewis re-tore his ACL. Trevor Larnach went to the injured list with a core muscle injury on June 24 and never returned.
Simply staying healthy should have the Twins in contention this year. It won't be a breeze replacing the offensive production of Arraez and Urshela, but they have pieces they can move around in Kirilloff, Jose Miranda, Nick Gordon and newcomer Kyle Farmer. Lewis should be back at some point hoping to build on his early-career production. Perhaps the Twins provide the landing spot Joey Gallo needs to find his form.
It was just four years ago the Twins won 101 games. It shouldn't take nearly that many to win the Central.
Rowan Kavner covers the Dodgers and NL West for FOX Sports. He previously was the Dodgers' editor of digital and print publications. Follow him on Twitter at @RowanKavner. 
Top stories from FOX Sports:
---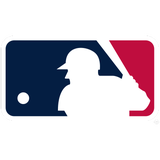 Get more from Major League Baseball Follow your favorites to get information about games, news and more
---
---