NBA Roundtable: What will scoring record mean for LeBron's legacy?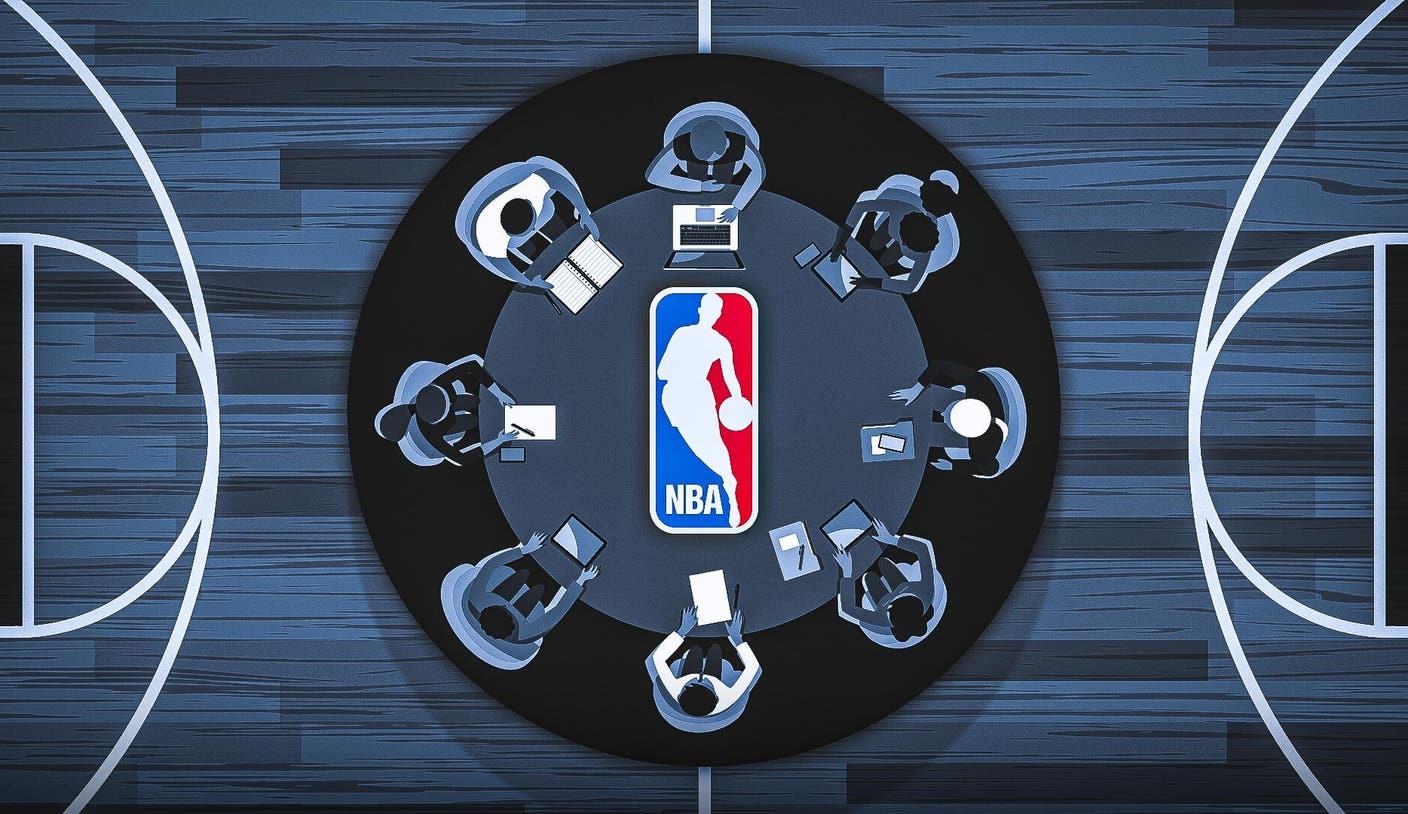 LeBron James is on the brink of making NBA history.
James is just 63 points from surpassing Kareem Abdul-Jabar as the NBA's all-time leading scorer. With James likely to break the record in the coming days, our panel of NBA reporters — Ric Bucher, Yaron Weitzman and Melissa Rohlin — take a look at what breaking the record will mean for James' legacy.
1. What is the most impressive accomplishment in LeBron James' career? Will it be the all-time scoring record or something else?
Bucher: The all-time scoring title is muddied by the fact that the rules have been shifted so heavily to favor offense, and the 3-point shot wasn't what it is now when Kareem and everyone else in the top 10 played. His signature achievement, as I see, it was winning a championship in Cleveland, something that simply does not happen in that town in any sport. I'd say winning championships with three different franchises is next. His most impressive achievement is going to 10 NBA Finals, including eight in a row. He couldn't have done it if he'd stayed in one place, but his ability to maneuver his way from Cleveland to Miami and back again, and convince management to put what he needed around him — well, I don't see anybody else in the modern game who could've done all that. 
Weitzman: To me, the scoring record is more of a result of what LeBron's greatest accomplishment is, and the thing that I think he should — and will — be most known for: his longevity. What he's doing, at the age of 38, and in Year 20, and with all those miles on his legs, is ridiculous. He's playing at an MVP-level, and if the talent surrounding him wasn't so poor, he'd be in that MVP conversation. 
Rohlin: Well, according to James himself, it was when he led the Cavaliers back from a 3-1 series deficit during the 2016 NBA Finals to beat the Golden State Warriors, becoming the only team in league history to come back from that kind of a hole in the championship round. After that unbelievable achievement, James said during an episode of ESPN's More Than An Athlete: "That one right there made me the greatest player of all time."
2. James has often defined himself as a distributor more than a scorer. Where do you stand on that suggestion now that he is set to become the league's all-time leading scorer? Is it accurate? 
Bucher: It just shows how much his game has changed. Early on in his career, he was far more gifted as a passer than a shooter and more comfortable setting someone up for a shot — particularly with the game on the line — than taking the ball and telling everyone to get out of the way. Some of that is because he was playing on the perimeter and wasn't consistently the biggest player on the floor. It feels like teams doubled him more back then as well. Now that he's operating more out of the mid-post, has developed a solid mid-range jumper, and teams are defending him with smaller players, he's been looking for his shot more than ever. The stats bear that out — he's averaging a career-high 22.7 field goal attempts per 36 minutes, eclipsing his previous high, 21.1, set last season.   
Weitzman: I don't really think this is a binary thing. Like, he can be a great scorer without being a KOBE!-style gunner. The idea that LeBron isn't a scorer is silly. This is a guy who, in his second year in the NBA, averaged 27.2 points per game. But because he has such a brilliant basketball mind, he's always understood that shooting isn't the only option. Double-team him or over-help, and he's more than happy to sling a cross-court pass to a shooter stationed in the far corner. But don't mistake that for him not being a "scorer." He just scores efficiently. That's the difference. 
Rohlin: LeBron is one of the greatest scorers in the game. What distinguishes him from most other players is that he values playmaking just as much. While most players view scoring as the ultimate accomplishment, James has always preferred to make the smart play, something he was heavily criticized for, especially at the beginning of his career. LeBron can score whenever he wants. He has made that abundantly clear. When he's flying downhill, no one wants to get in his way. He has a strong mid-range jumper, and he can score from beyond the arc. But his game is so, so much more than that.
3. In your opinion, is the all-time scoring record the most distinguished record in basketball? In all of professional sports?
Bucher: No. All-time records are longevity awards. Let's be honest: We weren't having these conversations or debates until it became clear LeBron was going to break it. I don't know if there's a statistical record that I would consider the most distinguished accolade in the sport. I'd probably say league or Finals MVP awards or All-NBA First Team selections, because they take into account winning and a player's all-around ability. A player's scoring average can be influenced by a half-dozen variables, including the offense his team runs, his position, and how his team is constructed. All-NBA or MVP awards are based on who was the best that particular year, no qualifiers.  
Weitzman: Definitely not in all of professional sports. I just don't see how you can say it is when, entering this season, I bet if you polled a bunch of basketball fans and asked who they thought was the NBA's all-time scoring leader, they would have answered Michael Jordan. As for basketball, it's up there, but I still think the nature of the sport is one where individual records don't really hold as much weight as they do in, say, baseball. What makes basketball unique is that it's a team game but one where an individual can control all the action. So for me, I'm always going to look at things like titles and MVPs. That said, the points record is probably the answer. 
LeBron James: 89 points shy of passing Kareem Abdul-Jabbar for most all-time
"Undisputed" discusses when LeBron James will break the NBA's all-time scoring record.
Rohlin: Let's not shortchange this — it's an incredible achievement. Kareem Abdul-Jabbar held the record for over 38 years. It was considered unbreakable. This is a testament to James playing at an unbelievably high level for 20 seasons, which, perhaps is in and of itself, more impressive than all the other subjective awards out there, such as MVP. We could argue until our faces turn blue who is the GOAT. But becoming the league's all-time leading scorer means three things: James was available, consistent and outstanding, year after year, decade after decade.
4. How much will overtaking the scoring record bolster James' claim as the greatest player in NBA history?
Bucher: I don't think it's a factor at all. Nor should it be. Kobe scored more than Michael — has anyone ever put Kobe over Michael? No. Does the all-time assist title make John Stockton one of the greatest players of all time? Hell, it hasn't even earned him recognition as the greatest passer or point guard. Were we talking about Kareem as the greatest player in NBA history? I had him in the conversation, but it was less about the scoring title and more about winning five titles, winning six league MVP awards, and being the best all-around center in the game for 16 years. I'll say it again: all-time records are longevity awards. Longevity doesn't equate to greatest — it equates to most durable. Those who think LeBron James is the GOAT were already proclaiming him that. Those who don't think he'll ever approach Michael Jordan aren't about to have their minds changed by anything James does statistically at this stage of his career. I'm one of them.   
Weitzman: It just solidifies the most impressive part of his résumé, and the thing he has over MJ, which is the longevity. He'll never catch MJ in rings, and it's hard to argue for LeBron over MJ if you're talking about who, at the height of their powers, was the best. But if you want to look at their respective careers as wholes, well, the points record is certainly a nice notch on LeBron's belt. 
Rohlin: This record does not necessarily make James the greatest player of all time. But it does mean he has had the greatest career of all-time, with all of his other accomplishments taken into consideration. To be this great, for this long, is unbelievable. And at age 38, he hasn't even shown any signs of slowing down. James has taken care of his body, he has kept his mind sharp, and he has continually made adjustments to his game to outsmart his competitors. No other player in the history of the league has done that as well as James. And this record helps make that argument ironclad.
Top stories from FOX Sports:
---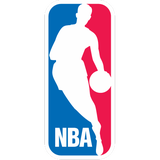 Get more from National Basketball Association Follow your favorites to get information about games, news and more
---
---