NASCAR bans Ross Chastain 'Hail Melon' move at Martinsville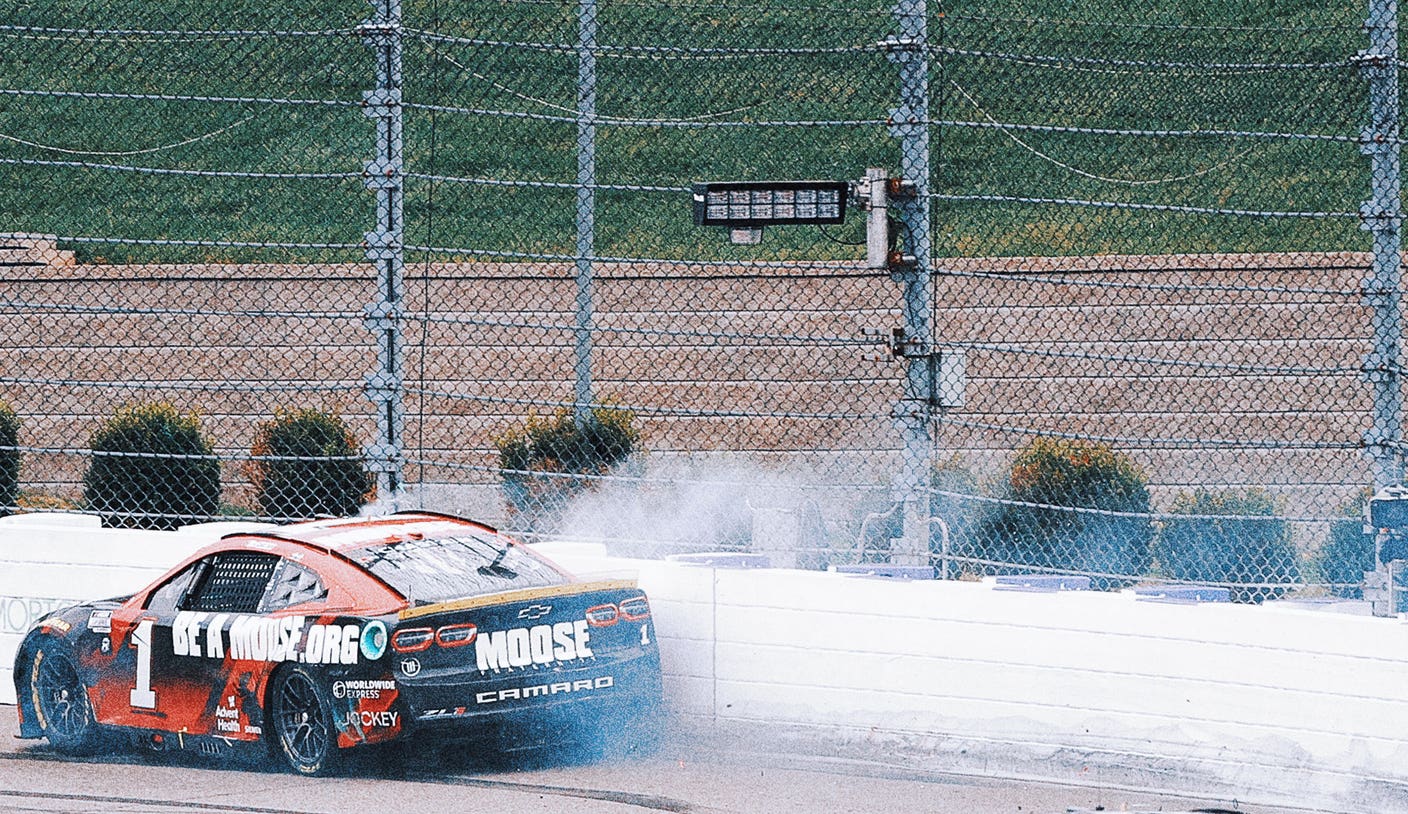 Ross Chastain's "Hail Melon" move was tabbed as one for the ages when he mashed the gas and used the Martinsville Speedway wall to direct his car, allowing him to pass several competitors and advance to the final round of the 2022 NASCAR Cup Series playoffs.
A new NASCAR rules interpretation announced Tuesday made sure it was one for the ages.
Chastain's unbelievable Martinsville move
Ross Chastain discusses his wild final corner move at Martinsville to advance in the Cup playoffs.
NASCAR, in its 2023 rules announcement, said an interpretation of its current general rule on safety would render such a move as illegal and a driver would be given a lap or time penalty (in other words, their time to the finish line would be increased by an amount determined by NASCAR).
The rule: "Safety is a top priority for NASCAR. … Therefore, any violations deemed to compromise the safety of an event or otherwise pose a dangerous risk to the safety of competitors, officials, spectators or others are treated with the highest degree of seriousness. Safety violations will be handled on a case-by-case basis."
Chastain said Saturday that he was proud NASCAR made a rule change based on his move.
"I am proud of it," Chastain said. '" don't want to do it ever again, though. … It was the longest wreck of my life. It was just really successful. I have no desires to ever do that again. Selfishly, I am glad I get to be the only one in history to successfully did it."
The desperation move, which went viral for the amazing look of how he passed several cars in one turn, was not well received by his competitors, who loved seeing it but knew it could put drivers at risk.
"It did some good things for our sport," said 2021 Cup champion Kyle Larson. "I don't think it would be good to see it happen every week. Making a call on it is good and we won't see it anymore, so It's nice."
Many drivers said the move was dangerous, were surprised that Chastain's car stayed on the track instead of getting airborne and that the Martinsville fencing, including an area in the wall that opens up for race-car transporters to enter the infield, held up.
"It brought got a great deal of excitement, a great deal of exposure to our sport, but it also came with some scrutiny," said NASCAR Senior Vice President of Competition Elton Sawyer.
Chastain admitted that he did not feel well from the beating he took inside the car as he hit the wall. 
"If there's an act that we feel that's compromising the safety of our competitors, officials, spectators, we're going take that seriously," Sawyer said. "We will penalize for that act going forward. That move at Martinsville would be a penalty."
Hamlin on being eliminated after Chastain's wild move
Denny Hamlin discusses being eliminated from the Cup playoffs on the final lap after Ross Chastain's wild move at Martinsville.
Among other new rules announced Tuesday:
NASCAR will no longer have cautions at the end of stages on road courses. It will still award points at the end of stages but will not throw the caution. The only exception will be stand-alone truck and Xfinity events where the teams don't have specific over-the-wall pit crews and have had breaks at the end of stages to service the vehicles.

Losing a wheel will no longer be a four-race suspension to the crew chief and two crew members. If it happens on pit road, it will be a restart at the tail of the field if under caution and a pass-through penalty under green. If it happens beyond pit road, it is a two-lap penalty and a two-race suspension for two crew members. With NASCAR switching from five lug nuts to one larger center lug nut for Cup last year, many felt the four-race suspensions were too severe as teams would not be trying to leave a wheel loose (with five lug nuts, the tendency was to tighten only three or four).

NASCAR will give teams seven minutes on pit road to work on their cars if they are damaged in an accident. It was six minutes last year before being increased to 10 minutes for the Cup playoffs. NASCAR felt that was a little too long so has now made it seven, which should be enough time for a team to repair a toe link, a suspension piece that is susceptible to breaking despite having only minimal contact with the wall or another vehicle.

Drivers in Cup will no longer need to be top-30 in points to be eligible for the playoffs with a victory. The top-20 standard for trucks and Xfinity drivers also has been eliminated. Drivers still must attempt every race (or receive a waiver to miss a race). NASCAR felt most drivers who compete weekly would meet those standards anyway and who doesn't meet that standard would be close enough to warrant being in the playoffs.

Drivers will get to choose their lane for restarts at Daytona, Talladega, Atlanta and the Bristol dirt race. This makes the rule consistent with other races on ovals. NASCAR's hesitance on the tracks where teammates often help each other in the aerodynamic draft was that this would just increase teammates working together. NASCAR will have to figure out how to make the choose area for the dirt track, since it can't paint the surface (most likely will use chalk).

NASCAR will have "rain" tires and teams will be required to have windshield wiper hookups and rear lights in case NASCAR wants to race in damp conditions for the Clash, Martinsville, New Hampshire, North Wilkesboro, Phoenix and Richmond — all relatively flat short tracks. NASCAR would not race in a steady rain but potentially could get back to racing sooner after a downpour or race in a mist. The concern at bigger tracks would be drivers being able to see amid the spray at the higher speeds.
Bob Pockrass covers NASCAR for FOX Sports. He has spent decades covering motorsports, including the past 30 Daytona 500s, with stints at ESPN, Sporting News, NASCAR Scene magazine and The (Daytona Beach) News-Journal. Follow him on Twitter @bobpockrass, and sign up for the FOX Sports NASCAR Newsletter with Bob Pockrass.
Top stories from FOX Sports:
FOLLOW
Follow your favorites to personalize your FOX Sports experience
---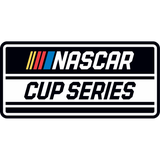 Get more from NASCAR Cup Series Follow your favorites to get information about games, news and more
---
---