Maize&BlueReview – U-M's assistant recruiting coordinator Jonathan Herd-Bond to depart program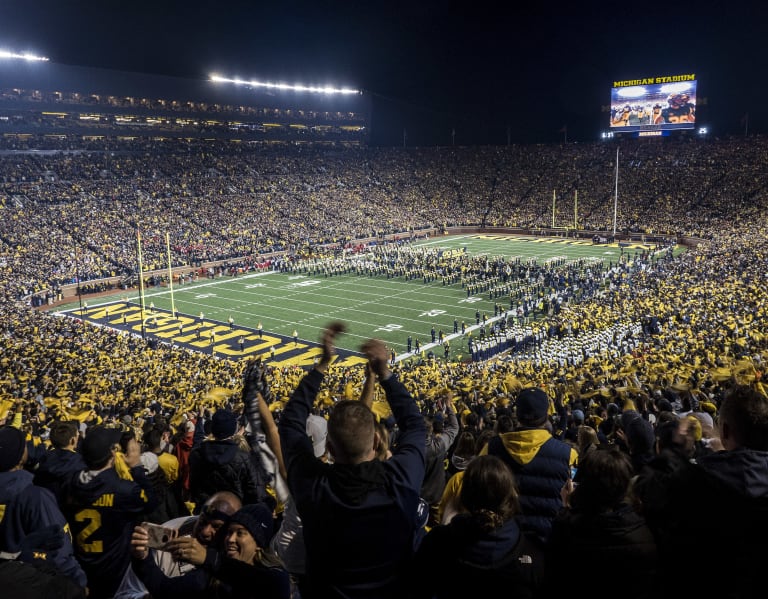 Shortly after National Signing Day for the 2023 class wrapped up for Michigan, the program appears to be losing one of its recruiting staffers after a year spent with the program.
The Wolverines' assistant recruiting coordinator, Jonathan Herd-Bond, took to his Instagram account on Wednesday to announce that he will be departing the program in search of 'the next challenge.'
"It was a great honor to be a part of Team 143," Herd-Bond's social media post read. "Team 144 is going to be something special, but it is time for the next challenge! I appreciate all the people that make Ann Arbor such a special place, and I am grateful to call them friends!"
The Wolverines secured one signee during the second signing period in three-star defensive lineman Cameron Brandt.
With Brandt's addition, U-M finished the 2023 recruiting cycle No. 18 in the country according to Rivals' team rankings.
—
Discuss this article with our community on our premium message boards
Not a subscriber to Maize & Blue Review? Sign up today to gain access to all the latest Michigan intel M&BR has to offer
Follow our staff on Twitter: @JoshHenschke, @Berry_Seth14, @TrevorMcCue, @DennisFithian, @BrockHeilig, @JimScarcelli, @DavisMoseley, @lucasreimink, @JaredHalus
Subscribe to our podcasts: Apple Podcasts, Google Podcasts and Spotify
Check out Maize & Blue Review's video content on YouTube
Follow Maize & Blue Review on social media: Facebook, Twitter, TikTok, and Instagram