Lions-Packers game features very different teams, winning in their own way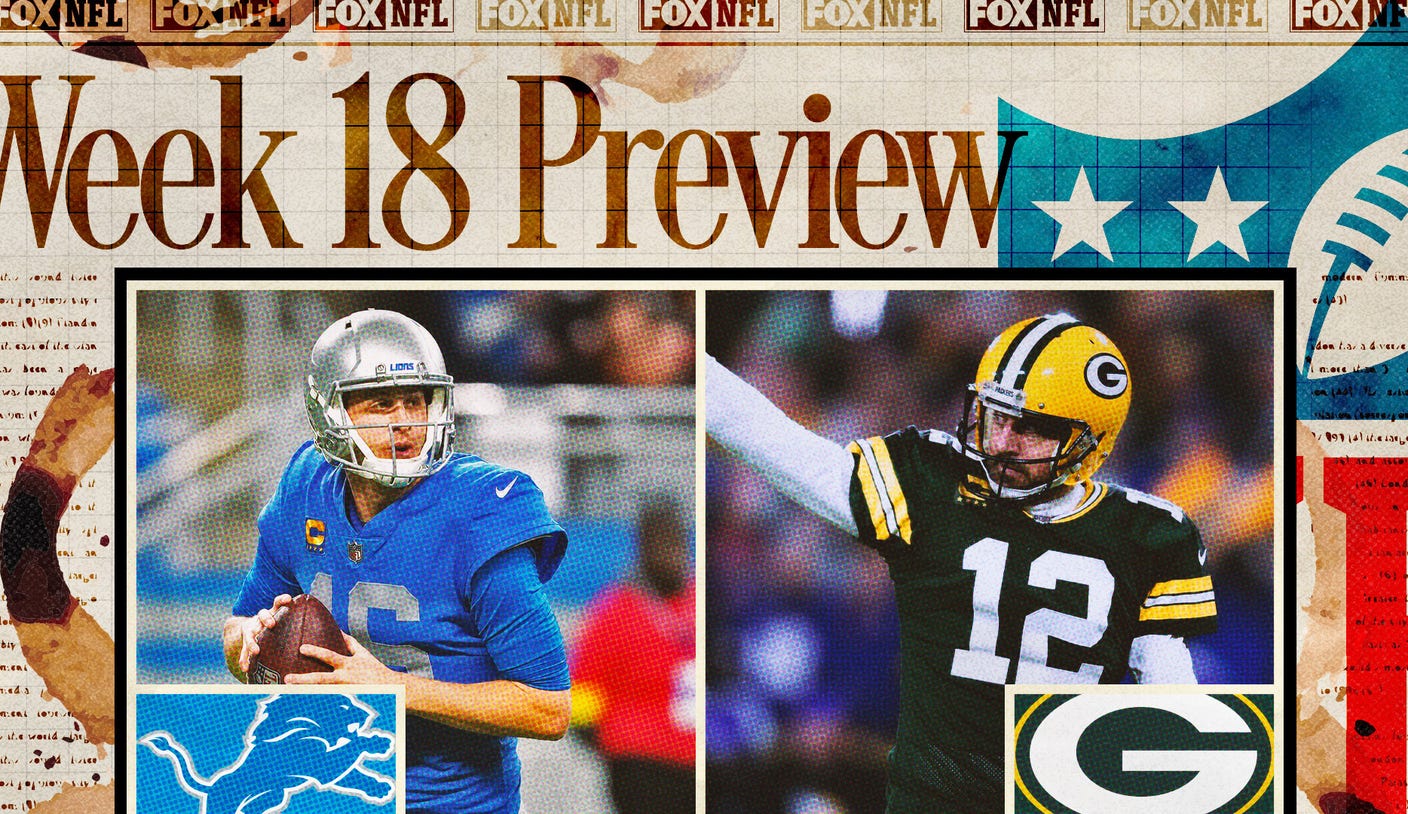 It all comes down to this. Against all odds, the Packers need only win and they'll reach the playoffs. All this despite sitting at 4-8 in Week 12 with a 3% chance to make the postseason.
They've won their last four games, which should come as no surprise given Matt LaFleur and Aaron Rodgers' record in December and January. They're 18-1, which is the best record by a duo in those months in league history.
The Packers are productive in their wins, too. They're averaging 29.8 points per game during that win streak, which is the fifth-highest mark in the NFL. That's up from 19.6 points per game in weeks 1-12. And that's not even because of their future Hall of Famer at quarterback. Green Bay is getting a ton of help lately from their run game and finally, their defense.
In three of their last four wins, the Packers have covered 135 yards or more on the ground thanks to Aaron Jones and A.J. Dillon. They've become a run-first team and it's allowed them to control games and be efficient with the ball.
On top of that, the defense has been a takeaway machine. They're currently subscribed to the bend, don't break mentality and come up clutch when the Packers need it most. They've had 12 takeaways in the last four games alone, while only giving the ball away thrice. Last weekend against Minnesota, the Packers scored 28 points off takeaways, which is the most by a Green Bay team since 2005.
Aiding in their point total last week as well: Special teams. In particular, Keisean Nixon, who returned a kickoff 105 yards to the house. Their performance lately, behind iron man Mason Crosby (who played in his 256th consecutive game on Christmas, breaking Brett Favre's franchise record), has been good enough to climb their way out of the basement of special teams DVOA, from 22nd to 17th just in the past week. All three phases of this Packers team are coming together at the exact right time to catapult them once again into the postseason. 
The Lions, however, have other plans. They don't quite control their own destiny, needing the Seahawks to lose to the Rams prior to their Sunday night matchup at Lambeau Field. Then, they have to win. 
"We can't worry about it," said Lions head coach Dan Campbell. "For us, it's got to be a win-win either way. Either we're playing to get in or we're playing to be spoilers … either way, we win."
Packers or Buccaneers: who should NFC fear most?
Emmanuel Acho and Joy Taylor discuss whether the NFC should fear the Green Bay Packers or the Tampa Bay Buccaneers more. Joy says the Buccaneers are more of a threat because Tom Brady is playing better than Aaron Rodgers.
It's so easy to love these Lions. 
They also had a slow start to the season, getting off to a 1-6 record before turning it all the way around to even out at 8-8 going into Week 18. They've had an explosive offense all season long, gaining 37 yards per drive, which is the third-highest average of any team. Their quarterback, Jared Goff, is amidst a career resurgence and on pace for one of his best seasons ever. He's already amassed 4,214 passing yards with a 64.9 completion rate that matches his own from 2018, which is the last time he was in the Pro Bowl. With three touchdowns against Green Bay, Goff would tie his single season career-high of 32. 
But that's been consistent. What contributed to Detroit's turnaround was the defense, and the emergence of some key first-year players. Their second-overall pick, Aidan Hutchinson, is as advertised. He's the first rookie in NFL history to produce seven sacks, three interceptions and two fumble recoveries in his first season. He's also the first defensive lineman to do so since Richard Dent is 1990. Should he get one more pick, he'd set the NFL record for most interceptions by a defensive lineman in the Super Bowl era. This is a kid who had never had an interception before in his career. Who knew it just took him making it to the NFL? 
But Hutchinson isn't alone. In Week 12, the team brought up James Houston, a rookie out of Jackson State, from the practice squad. He now leads all rookies, even those who have played all season, in sacks with eight. They're the first pair of rookie teammates since sacks became a stat with seven or more each. The Lions' pass rush has come alive thanks to these two and they'll be looking to continue that trend against a Packers offensive line that is finally all healthy once again.
Matchup to watch: Jaire Alexander against Amon-Ra St. Brown
What we haven't mentioned about Detroit's offense yet is the quietly great play of slot receiver Amon-Ra St. Brown. He is the workhorse for Goff and this passing offense. St. Brown has 100 catches for 1,112 receiving yards this season and became just the third player ever, alongside Odell Beckham Jr. and Michael Thomas, with over 90 receptions and 900 receiving yards in each of their first two career seasons. He can surpass both Thomas and Justin Jefferson for most receptions in a player's first two seasons in this game, in fact. 
Speaking of Jefferson, Alexander was very outspoken about guarding him prior to last weekend's matchup and he delivered on all his trash talk. Jefferson had just one catch for 15 yards. Now it's time to see if that game was a fluke for Alexander, or if he can repeat the feat should the Packers line him up on St. Brown. St. Brown plays a majority of his snaps inside and all but two of Alexander's coverage snaps came on the outside last game. But that's because he was shadowing Jefferson. The Packers might be wise to treat St. Brown the same way. 
Key stat: Matt LaFleur and Aaron Rodgers, are 18-1 (.947) in December and January, the best record by a duo in those months in NFL history
Prediction: I keep using the word 'predestined' when it comes to this Packers team, and I don't think that stops now. Everything they've needed to go their way, has gone their way, like they're all repeating positive-energy TikTok affirmations. It's hard not to believe that sort of voodoo (we know Aaron Rodgers does) when you look at the teams that have all lost to get the Packers in control of their playoff hopes. It's too perfect a story to end here but I do think it ends in some sort of wild finish as the Lions give them everything they've got in their own must-win game.
Packers 31, Lions 30
Top stories from FOX Sports:
Carmen Vitali covers the NFC North for FOX Sports. Carmen had previous stops with The Draft Network and the Tampa Bay Buccaneers. She spent six seasons with the Bucs, including 2020, which added the title of Super Bowl Champion (and boat-parade participant) to her résumé. You can follow Carmen on Twitter at @CarmieV.
---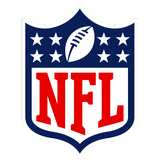 Get more from National Football League Follow your favorites to get information about games, news and more
---
---