Jets QB drama: Examining how Robert Saleh has managed adverse situation
While New York Jets general manager Joe Douglas has built an impressive roster — including the favorites to win both Offensive and Defensive Rookie of the Year (WR Garrett Wilson and CB Sauce Gardner) — the team has had an enormously tumultuous year at quarterback.
The Jets have had four players play the position. Their supposed quarterback of the future, Zach Wilson, has faded into complete dysfunction. They've seen their veteran backup QB, Joe Flacco, have major issues in his occasional appearances. They've turned at times to their practice-squad quarterback, Chris Streveler, in hopes of seeing him impersonate Taysom Hill. It's not pretty, but somehow it proved more effective than using Wilson. (And that's far more of a testament to how bad Wilson was than a testament to Streveler's success.)
And — of course — the Jets have landed upon QB1 Mike White, their most successful passer. White has emerged the favorite to be the starter for New York in 2023.
It's been weird. It's been dysfunctional, at times. The Jets are a quarterback away from contention — a position that no NFL team envies.
Second-year coach Robert Saleh hasn't had it easy. He has needed to manage the Jets' goals, some of which don't align with one another. He wanted to make the postseason and keep his job in the years to come. Saleh also wanted to appease Douglas in ensuring that Wilson received a fair shake as the QB1.
The problem was that Wilson's development — and the lack thereof — came in direct conflict with the Jets' postseason chances. Wilson might have had a nice record as a starter in the early phase of the season, but the Jets had an easy early schedule. They could lean on rookie running back Breece Hall, who subsequently landed on injured reserve. New York's defense has been so good that the offense didn't need to score many points. The Jets could avoid Wilson and still win games.
But when the Jets needed a quarterback, Wilson couldn't deliver.
He spun in circles and scrambled out of well-blocked pockets. He rifled the ball downfield with his impressive arm. But he did not operate New York's system. He didn't read defenses. There was no structure to his game — and that sunk the Jets.
So they benched him — managing Wilson's image by saying the team was giving him time to recalibrate — and gave White an opportunity. That proved a shrewd move by Saleh. And it can't be understated how risky it was, given Wilson's status as the second-overall pick in 2021. Saleh's risky decision worked in his favor. Unlike Wilson, White seized his opportunity. It wasn't fantastic — he went 1-2 and had some inconsistent performances. But given that he has played fewer games than Wilson, White appeared to have more potential in the short-term — and maybe even the long-term. In three games, he completed 62% of his passes for 317.3 yards per game. He tallied three touchdowns and two interceptions.
But at the end of that run, White injured his ribs — multiple fractures, per the Amazon broadcast — and the Jets had another tough decision to make.
Flacco or Wilson?
Is Mike White healthy, or should Jets be panicking?
Craig Carton pulls out the Panic Button as Mike White is named starting QB for the Jets against the Seahawks. White may be the "savior" of New York, but Greg Jennings questions whether he can stay healthy.
Apparently, they did not see anything they liked from Flacco during his three weeks as a starter, because they did everything they could not to turn to him. It seems — both from his film and from how New York is avoiding putting him on the field — that Flacco is toast. He is so burnt-to-a-crisp that they turned back to Wilson.
Strange, right?
Because Wilson had spent just three weeks away and had clearly not gotten the required time for the development he needed. If Wilson was going to have success in the NFL, it would have been with months away from the game. It would have been weeks of film study and of footwork drills. There were even reports that Wilson was dealing with the yips, which means he might have needed a sports psychologist. 
That's the only criticism I have for Saleh in this odd year. It seemed that if he wanted to give Wilson any chance of being the franchise QB, Saleh would have given the young QB more time — and probably a whole offseason — to get his act together. The whole point of having Flacco is to trust him to fill in when the starter is out. White was the starter; Flacco was the backup. And yet Saleh skipped past his backup — even last week against the Jaguars, when Streveler went in to relieve Wilson. Flacco didn't get a snap.
But that's such a quibble in the face of so many problems at quarterback.
Maybe the Jets were set upon making up their mind on Wilson this year. Maybe there was a sense of impatience around a quarterback who has simply not matured in any tangible way. And maybe the Jets were pushing Wilson off the plank to see if he would sink or swim.
And, goodness, did he sink. Again. The Jets are expected to part ways with Wilson during the upcoming offseason, per FOX Sports' Jay Glazer.
Jay Glazer on Eagles' and Jets' QB situations
FOX Sports' Jay Glazer gives an update when we could see Eagles QB Jalen Hurts and Jets QB Mike White back on the field. He also talks about what the Jets could do with Zach Wilson moving forward.
Now there is the chicken-or-egg question of whether the Jets did enough for Wilson. He had flashes, particularly when New York offensive coordinator Mike LaFleur designed plays that got Wilson out of the pocket. But it's fair to wonder whether Saleh, a defensive-minded coach, has set up Wilson with enough coaching tools for the proper development. We might not know whether Saleh's offensive staff is competent until it either develops White — or the Jets bring in another quarterback who we know is of starting caliber.
In the meantime, White will start at quarterback. Flacco will be backup. Streveler will probably get elevated from the practice squad. And Wilson will be inactive. That's a tenuous prospect, given that White has multiple broken ribs that are still healing. The Jets might have to lean on Flacco or Steveler at any moment over the next two weeks.
And because the Jets spent so much time seeing what Wilson could do (and watching him sink their record), New York is in a difficult situation. They have to win out and get some help from other teams to make the postseason. It's a great opportunity for White to insert himself more firmly into the conversation for QB1 in 2023. 
But even if he plays well, the Jets would be foolish to ride with White. He seems more of a future backup than a true starter. And so New York will almost certainly need to acquire another quarterback — a true starter — in the draft, free agency or trade this offseason.
Saleh has mostly handled the quarterback situation well this year. He's made the best of a bad situation. Douglas, however, needs to set up Saleh with a good situation next year. And Saleh needs to make the most of it, with a deep playoff run. That's how talented the Jets will be in 2023.
The pressure has been off Saleh for 2022. No one expected the Jets to make the playoffs. There wasn't much optimism around Wilson. Saleh has exceeded expectations. Next year, it might not be so easy. Add Jimmy Garoppolo, a veteran QB who operated an extremely similar offensive system with the San Francisco 49ers, to the Jets, and they might be a dark horse to make a Super Bowl run. That's when we'll really see Saleh's mettle.
Top stories from FOX Sports:
Prior to joining FOX Sports as the AFC East reporter, Henry McKenna spent seven years covering the Patriots for USA TODAY Sports Media Group and Boston Globe Media. Follow him on Twitter at @McKennAnalysis.
---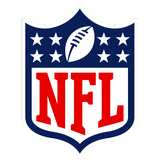 Get more from National Football League Follow your favorites to get information about games, news and more
---
---