Eagles' 'all in' season culminates with trip to Super Bowl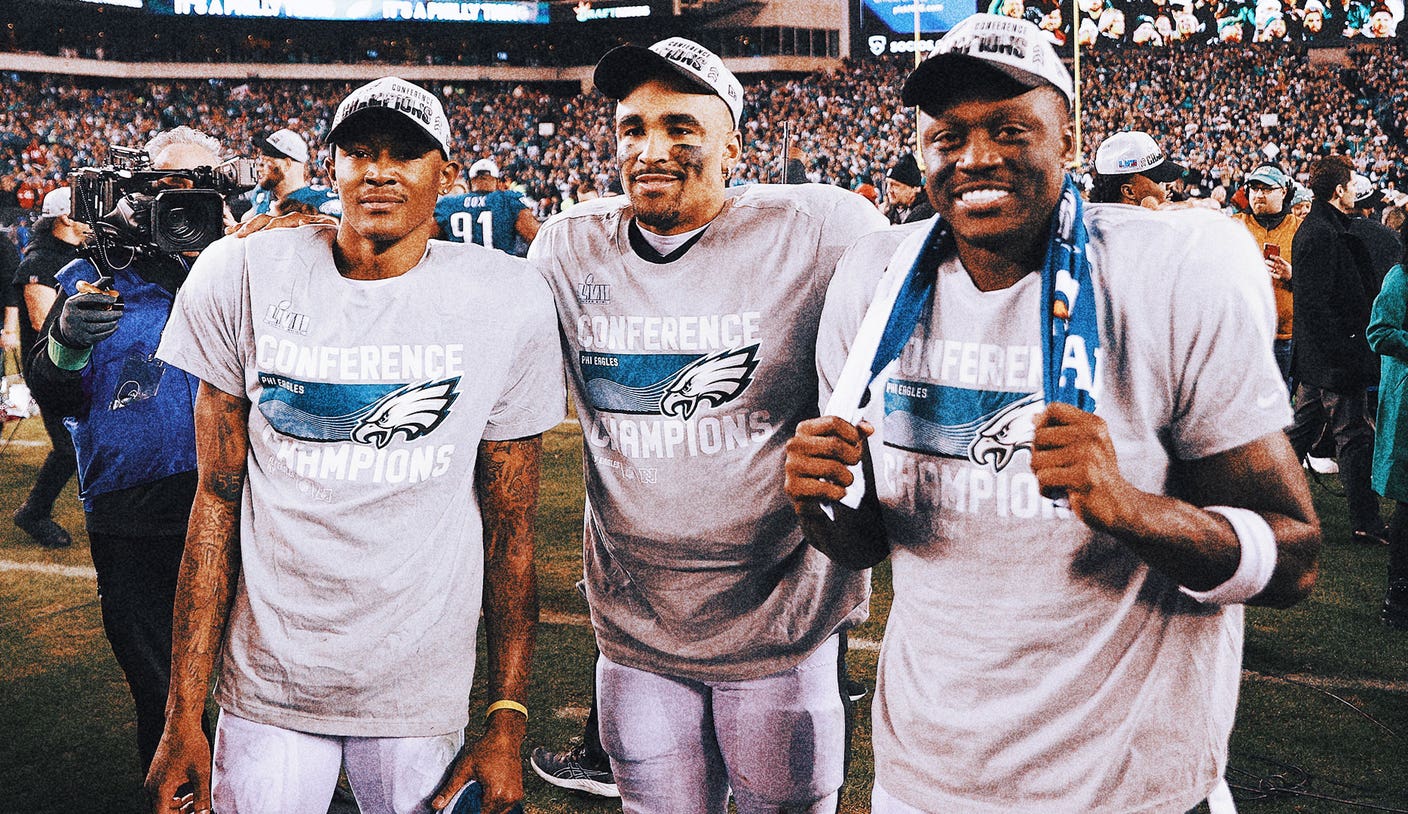 PHILADELPHIA — The Philadelphia Eagles were inevitable.
That's the way they've felt since long before the NFC Championship Game on Sunday, even before the regular season began last September. The feeling hit them last offseason, when they were sifting through the wreckage of a .500 season, staring at a young quarterback who still looked raw, a young coach who was still the butt of jokes, and a team that was barely competitive in its one playoff game.
That's when they somehow decided they were close. That's when they decided to go for it all.
"We thought we had an opportunity to be really great," said Eagles owner Jeffrey Lurie. "We really felt it was a great opportunity."
Read more: Brock Purdy injury leads to ugly loss to Eagles, end of 49ers' promising season
They turned out to be really right, because the Eagles punched their ticket to Super Bowl LVII in Arizona (Sunday, Feb. 12, 6:30 p.m. ET on FOX and the FOX Sports App) with a resounding, 31-7 win over the San Francisco 49ers at Lincoln Financial Field on Sunday. It was the end of a wire-to-wire run as the best team in the NFC, and a culmination of a gamble they began in the offseason to go all-in in their pursuit.
From the draft-day trade for A.J. Brown, to the signing of pass rusher Haason Reddick, to the trade for safety C.J. Gardner-Johnson right before the season started, or the in-season signings of veteran run-stuffers Linval Joseph and Ndamukong Suh, Lurie and GM Howie Roseman spent the year leaving no stone unturned and sparing no expense. They had the Super Bowl in their sights and they would do whatever they could to get there.
"Sometimes you've got to go all in," said Eagles tackle Lane Johnson. "I feel like we did that this year."
Eagles hoist NFC Championship trophy
The Eagles celebrated the NFC Championship with quarterback Jalen Hurts singing "Fly Eagles Fly" with Philadelphia fans.
The fact that they did isn't nearly as remarkable as the fact that they even tried. Because when this team fell into a 31-0 hole to the Tampa Bay Buccaneers in the wild-card playoffs last season (eventually losing 31-15) they hardly looked like a franchise on the verge of a Super Bowl championship. Yes, they made a nice climb out of a 2-5 start just to get to the playoffs. But quarterback Jalen Hurts was coming off an erratic first year as a starter, and head coach Nick Sirianni's image was still centered around his weird, rambling, opening press conference and his use of a picture of flowers at one point to try and fire up his team.
They were an odd mix and neither looked ready for a championship run. But Lurie and Roseman saw a "great young leader" with a "huge upside" in Hurts. And they thought Sirianni had what Lurie called "the secret sauce." He was more than just an unknown assistant they seemed to stumble into after firing their Super Bowl-winning coach, Doug Pederson, a year earlier. He thought Sirianni had all, and that his quarterback would soon follow.
They were sure they had a strong hand and they wanted to play it.
"I think we feel 'Just do the right thing and you're going to have a chance to be great,'" Lurie said. "And if you don't do the right thing, you have no chance. That's kind of what it is. Just have confidence in what you think is the right way."
So every time they were presented with a "right thing," they pounced. They traded a first- and third-round pick to get Brown, so Hurts would have a No. 1 receiver, and they locked him up with a $100 million contract. They knew they needed help in their pass rush, so they gave Reddick a three-year, $45 million deal. They needed help for cornerback Darius Slay in their secondary, so they got a steal of a deal in signing cornerback James Bradberry to a one-year, $7.25 million contract, and then traded a couple of late picks for Gardner-Johnson.
Eagles crush 49ers in NFC Championship Game
Michael Strahan, Rob Gronkowski and the rest of the "FOX NFL Sunday" crew react to the Eagles' dominant victory over the 49ers on Sunday.
And they didn't stop during the season either. When their run defense needed help they went out and signed Joseph and Suh to bolster what was already the strongest defensive line in football.
Once they started pushing their chips to the middle of the table, they never stopped.
"It was taking advantage of a perception that we thought we had a chance to be an outstanding team," Lurie said. "(We had) a mix of veterans in their eighth, 10th, 12th year with a lot of wonderful young players, including a quarterback. But you've got to get the right players. And we have the right players. They're outstanding."
They are, and almost every new addition Roseman brought in paid off. Brown set a franchise record with 1,496 receiving yards. Reddick has 19.5 sacks this season, including two more on the first two series on Sunday — including the one that knocked 49ers quarterback Brock Purdy from the game with an elbow injury. Bradberry was a second-team all-pro. Gardner-Johnson led the NFL with six interceptions despite missing five games.
They didn't need most of them in what was mostly a non-competitive NFC Championship Game on Sunday. It became anticlimactic after Purdy was knocked out in the first quarter, and it was really over when his replacement, veteran Josh Johnson, was knocked out with a concussion by a hit from Suh on the first drive of the second half. The 49ers were already trailing 21-7 and suddenly they had no one who could throw a football.
That made the second half a long coronation or the start of a party — a party the Eagles have been planning for a while. And it was a good one. The locker room was thick with cigar smoke. Players celebrated on the field with their families, then posed for pictures in the locker room, and generally marveled at what they had finally done.
49ers' Brock Purdy suffers elbow injury
Brock Purdy's NFC championship Game debut was cut short due to an elbow injury suffered in the first quarter against the Eagles.
It was as if Lurie and Roseman spoke it into existence. Maybe they were the only ones who saw the shell of a Super Bowl team on their 2021 squad. Maybe no one else walked past their beaten players last January and thought there was a championship in that room. And maybe no one else thought it would be a good idea to go for it, to use as much money and as many draft picks as they could to help prop up a young coach and quarterback the rest of the world still thought were questionable, at best.
But Lurie never cared what the rest of the world thought.
"Don't ever do the conformist thing or what's popular," he said. "That's the wrong way to be. If you want to be 8-8, do that. If you want to have a chance to compete in a really big way, do what you really think is right."
And so he did. And he got what he wanted, the party at his stadium, the green and white confetti, the incredibly loud crowd that didn't want to go home. But he also knows there's still a bigger party that awaits them.
That's the one that Lurie and Roseman always had in mind.
"You don't see a massive celebration in here at all," the Eagles owner said. "Our goal from June on has been: Let's maximize the talent that we have, the leadership that we have and go all the way. We're one game away.
"But again, it's uno mas. We've got one more to go."
Ralph Vacchiano is the NFC East reporter for FOX Sports, covering the Washington Commanders, Philadelphia Eagles and New York Giants. He spent the previous six years covering the Giants and Jets for SNY TV in New York, and before that, 16 years covering the Giants and the NFL for the New York Daily News. Follow him Twitter at @RalphVacchiano.
Top stories from FOX Sports:
FOLLOW
Follow your favorites to personalize your FOX Sports experience
---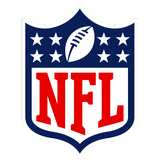 Get more from National Football League Follow your favorites to get information about games, news and more
---
---