Damar Hamlin speaks publicly for first time since cardiac arrest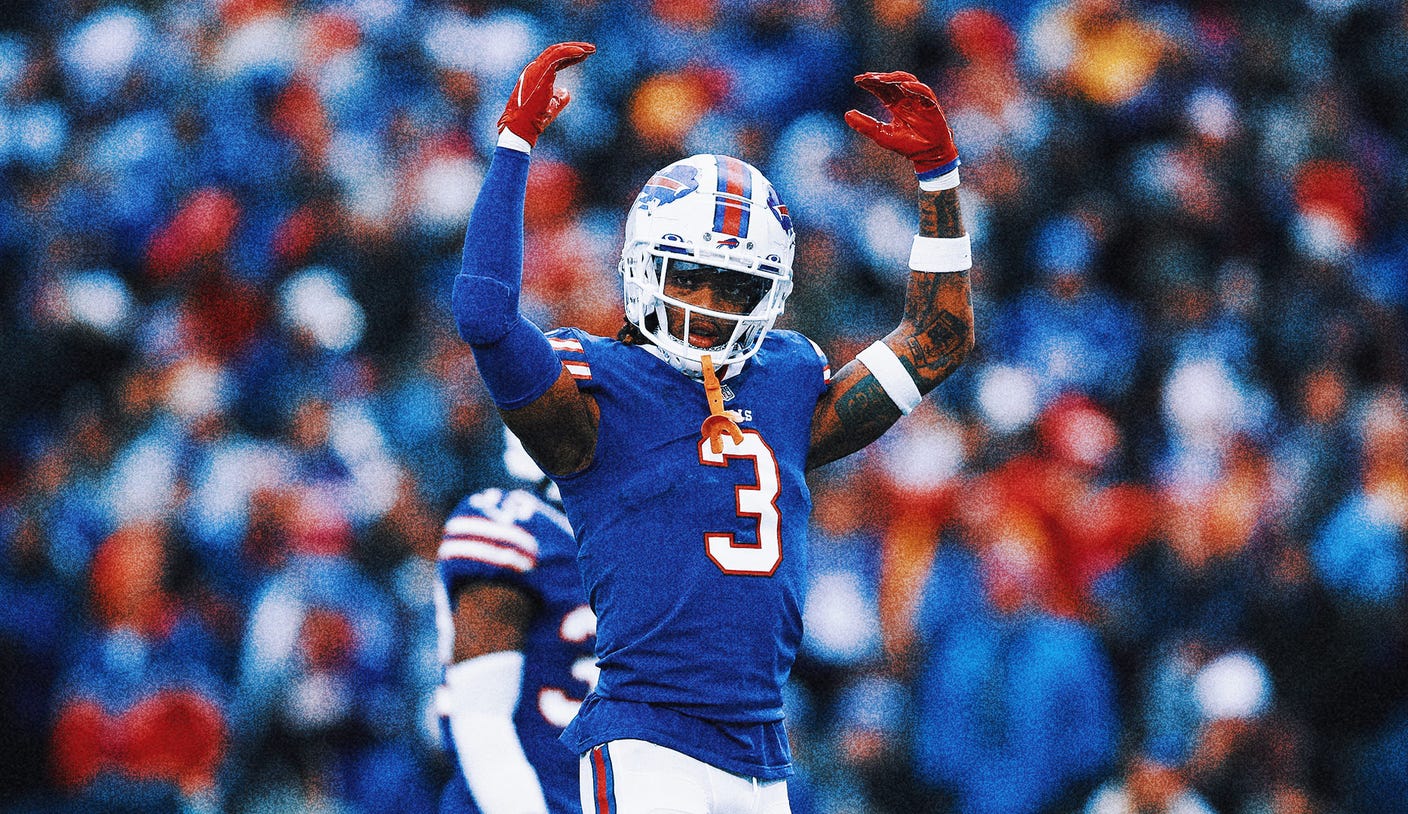 Buffalo Bills safety Damar Hamlin released a nearly six-minute video Saturday, sharing his gratitude for the outpouring of support he has received since suffering a cardiac arrest on the field during Week 17 of the 2022-23 NFL regular season.
It marked the first time that Hamlin has spoken publicly since needing to be resuscitated on the field on Jan. 2. The video also came six days after the 24-year-old returned to Highmark Stadium as a spectator for Buffalo's divisional round matchup loss to Cincinnati.
Titled "Thank You: A message from Damar Hamlin," the video opened with Hamlin walking into view, placing down a jacket and taking a seat in a dimly lit room with the word "Bills" prominently displayed behind him. Hamlin, who reportedly still requires oxygen and is having his heart monitored regularly, showed no after-effects of the injury while wearing a white T-shirt with the name of his charitable foundation, Chasing Millions, printed on the front and with a gold chain with the initials "DM" hanging around his neck.
"Now that my brothers have closed out a strong winning season, as I continue to make so much progress with recovering, I think it's finally a good time to share a few things," Hamlin began. "I think it was important for me to wait and speak publicly at the right time, as it was just a lot to process within my own self — mentally, physically, even spiritually. It [has] just been a lot to process, but I can't tell you how appreciative I am of all the love, all the support and everything that [has] just been coming in my way.
"What happened to me on Monday Night Football, I feel is a direct example of God using me as a vessel to share my passion and my love directly from my heart with the entire world, and now I'm able to give it back to kids and communities all across the world who need it the most, and that's always been my dream," Hamlin continued. "That's always been what I stood for and what I will continue to stand for."
Hamlin went on to thank the Bills' training, athletic and medical staff for acting "swiftly and skillfully to save" his life and both the University of Cincinnati Medical Center and Buffalo General Medical Center — where he split his recovery. 
"[Thank you] to my mom and my dad, who are literally my anchors and my everything, who never left my side the entire time. To my little girl, who is my reason why I strive to be my best self every day, and to my family and friends who supported me in many ways during this time. … To Bills Mafia, I just want to thank you so much for the genuine love and support. … I didn't feel anything short of the love, and it really helped me to stay encouraged to get through the toughest moments and the toughest times. I really can't thank you enough.
"To the entire Bills organization and my brothers who made it a priority to lift me up spiritually, mentally and in every way possible," Hamlin continued. "I'm proud to be a part of this team. … To the city of Cincinnati, the Bengals and the entire NFL — just for putting team allegiance aside to root for one kid's life and just the humanity of players. … I'm deeply grateful. … To all the kids who sent me letters and heartwarming gifts, you mean the world to me. You made my day every day. … Thank you to everyone who donated in any type of way to the Chasing M's Foundation. My mind is literally blown away from all the support. I don't even have the words to express the gratitude for the amount of support that was given."
Bills fans and sports fans around the country have donated more than $9 million to his charity over the past four weeks.
"While I'm so thankful to everybody, I know that it isn't enough just to be thankful," Hamlin concluded. "This is just the beginning of the impact that I wanted to have on the world, and with God's guidance, I will continue to do wonderful and great things. I couldn't do this without any of this support and the love, and I can't wait to continue to take y'all on this journey with me."
The Associated Press contributed to this report.
Top stories from FOX Sports:
FOLLOW
Follow your favorites to personalize your FOX Sports experience
---
Get more from Buffalo Bills Follow your favorites to get information about games, news and more
---
---