Bucs' season of furious comebacks leads to NFC South title, playoff berth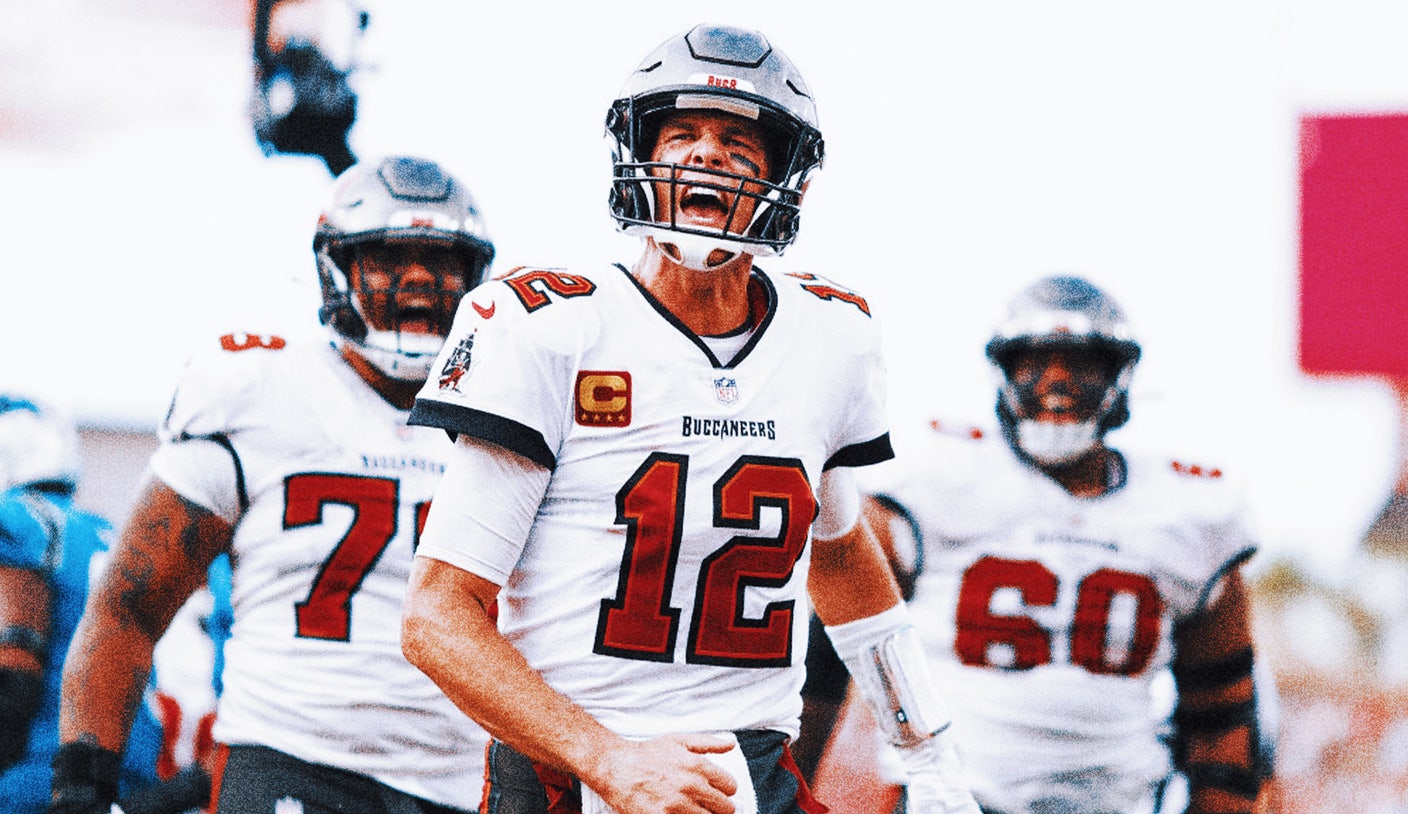 TAMPA, Fla. — As a microcosm for a strange don't-count-them-out Bucs season, Sunday's game against the Panthers was nearly perfect.
They trailed 14-0 early. They trailed 21-10 early in the fourth quarter. And then they scored 20 straight points and clinched not only a comeback win but an NFC South division title — with the completely unnecessary bonus end-game drama of an onsides kick and a Stanford-band multi-lateral desperation final play from Carolina.
"NFL games are tough to win," said Tom Brady, who passed for 432 yards and three touchdowns — all to receiver Mike Evans — in leading the comeback. "We always figure out a way to keep them somehow exciting. [I] wish they wouldn't be as exciting as we've made them, but happy we got the win and happy so many guys contributed."
Tom Brady leads Bucs to NFC South title
Tom Brady had himself a day, throwing for 432 yards and three TDs and running for another TD. The Bucs beat the Panthers 30-24 to secure a playoff berth.
For the third time in five weeks, the Bucs overcame a double-digit deficit in a comeback win. They've only done that three times in an entire season twice before in their history, one of them the 2020 Super Bowl championship season with Brady.
Tampa Bay (8-8) has won eight games this season, and in five of them (including Sunday), the Bucs managed to score more points in the fourth quarter than they did in the first three quarters. It's hardly a recipe for consistent success, but the Bucs have basically done that — add up their two wins over the Saints with wins over the Rams, Cardinals and Panthers, and they scored 28 points in the first three quarters, and 74 points from the fourth quarter on.
"They never got down, they never got disgusted," coach Todd Bowles said of his triumphant procrastinators. "We've been through a lot this year, so we have a lot of resiliency and strength. So we don't get down when we get down, score-wise. They buckled down, they stayed together as a team and they came through."
Tampa Bay's wild finish Sunday was both amazing and also entirely normal by recent standards: struggle to score at all for a half or more, then finish with the kind of furious comeback you expect from a seven-time Super Bowl champ.
Carolina came in as winners of four of six games, rushing for a franchise record 320 yards last week and knowing that if they won Sunday, they could clinch an unlikely division title with another win in the season finale. And they built a strong lead out of character, with little success running the ball and quarterback Sam Darnold getting his first three-touchdown game in three years.
Darnold went 4-for-4 for 60 yards on the opening drive, and the Bucs fumbled and stalled on offense until Darnold threw another touchdown for a 14-0 lead midway through the second quarter. Tampa Bay woke up with three minutes left in the half, as Brady threw a 63-yard touchdown down the right sideline to Evans, who had somehow gone 11 games without scoring.
The Bucs recovered a Carolina fumble at the 13-yard line, but could only muster a field goal to trail 14-10. The third quarter saw them drive 90 yards — from their 2 to the Carolina 8, only to stall again, and have Ryan Succop's 26-yard field goal attempt blocked to keep them down four points. Carolina answered with a 91-yard touchdown drive for a 21-10 lead, scoring on the first play of the fourth quarter, and it looked like another game that got away from the Bucs.
But Brady found Evans again down the right sideline, this time for 57 yards, then did it again for a 30-yard touchdown with 6:47 left. The two had combined for double-digit touchdowns in 2020 and 2021, but had struggled to connect this season, especially on deep passes — Evans finished with 207 yards, his highest total in any game since 209 as a rookie in 2014.
"I've missed him too many times this year, so it was nice to connect with him, and hopefully we can keep that going," Brady said. "I think we will."
In the first game against Carolina in Week 7, Brady had Evans wide-open for a long touchdown early and the ball simply went off the Pro Bowl receiver's hands, the start of two months of frustrating misconnections between the two. Sunday was a reminder of how good the Bucs can be when those two are on the same page.
"Those were some really, really good balls," Evans said. "One of the best games I've seen Tom play since he has been here. They were falling right in the breadbasket every time. He had an unbelievable game."
Brady has played 23 seasons and 381 games, but Sunday was the first time he threw for 400-plus yards, completed 75% of his passes and threw at least 45 passes without an interception. The Bucs defense even helped close out the win, with outside linebacker Anthony Nelson getting a strip sack of Darnold and defensive lineman Vita Vea falling on the loose ball to set the Bucs up at the Carolina 6, with a Brady touchdown on a quarterback sneak.
There was still time for drama. After Carolina kicked a field goal to pull within six points, the Bucs had to punt the ball from near midfield with 42 seconds left. A low snap got away from rookie punter Jake Camarda, but he had the savvy to pick up the loose ball, scramble toward the sideline and get off a kick, rugby-style. A penalty forced a re-kick, but his next punt was downed at the Carolina 8-yard line, so instead of the Panthers tackling him and getting the ball in Bucs territory, they had 92 yards to go.
Outside of Hail Mary range, the Panthers had a final play with multiple laterals, the final tackle ultimately made at the Bucs' 41-yard line. Tampa Bay had another comeback win and a division title. Because the Bucs have locked up the No. 4 seed in the NFC, they can even rest some starters in next week's game at Atlanta, where the only thing that matters is finishing with a winning record. Another game that started poorly and stayed that way into the fourth quarter ended somehow in celebration.
"Every year, you try to win the division, and we won the division," Bowles said. "It doesn't matter how you win the division. My heart doesn't have much left in it, but I feel great. We can't get to where we want to be without winning the division, and we won the division."
For much of Sunday's game, it looked like Brady was in real jeopardy of missing the playoffs for the first time in 20 years, but instead, the Bucs had red "CONQUERED: SOUTH" T-shirts to wear in the locker room. They have back-to-back division titles for the first time in their history, with an easy week ahead and then a home playoff game. Who knows where they'll go from there?
"We battled through a lot of tough things this year," Brady said. "Happy to win the division. It's always tough to do it … so nice to qualify. Still got one tough game to go to try to finish strong, and we know we have at least one extra bonus game."
Top stories from FOX Sports:
Greg Auman is FOX Sports' NFC South reporter, covering the Buccaneers, Falcons, Panthers and Saints. He is in his 10th season covering the Bucs and the NFL full-time, having spent time at the Tampa Bay Times and The Athletic. You can follow him on Twitter at @gregauman.
---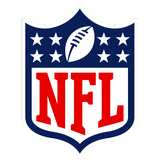 Get more from National Football League Follow your favorites to get information about games, news and more
---
---