Anthony Nelson coming up 'huge' as unheralded member of Bucs defense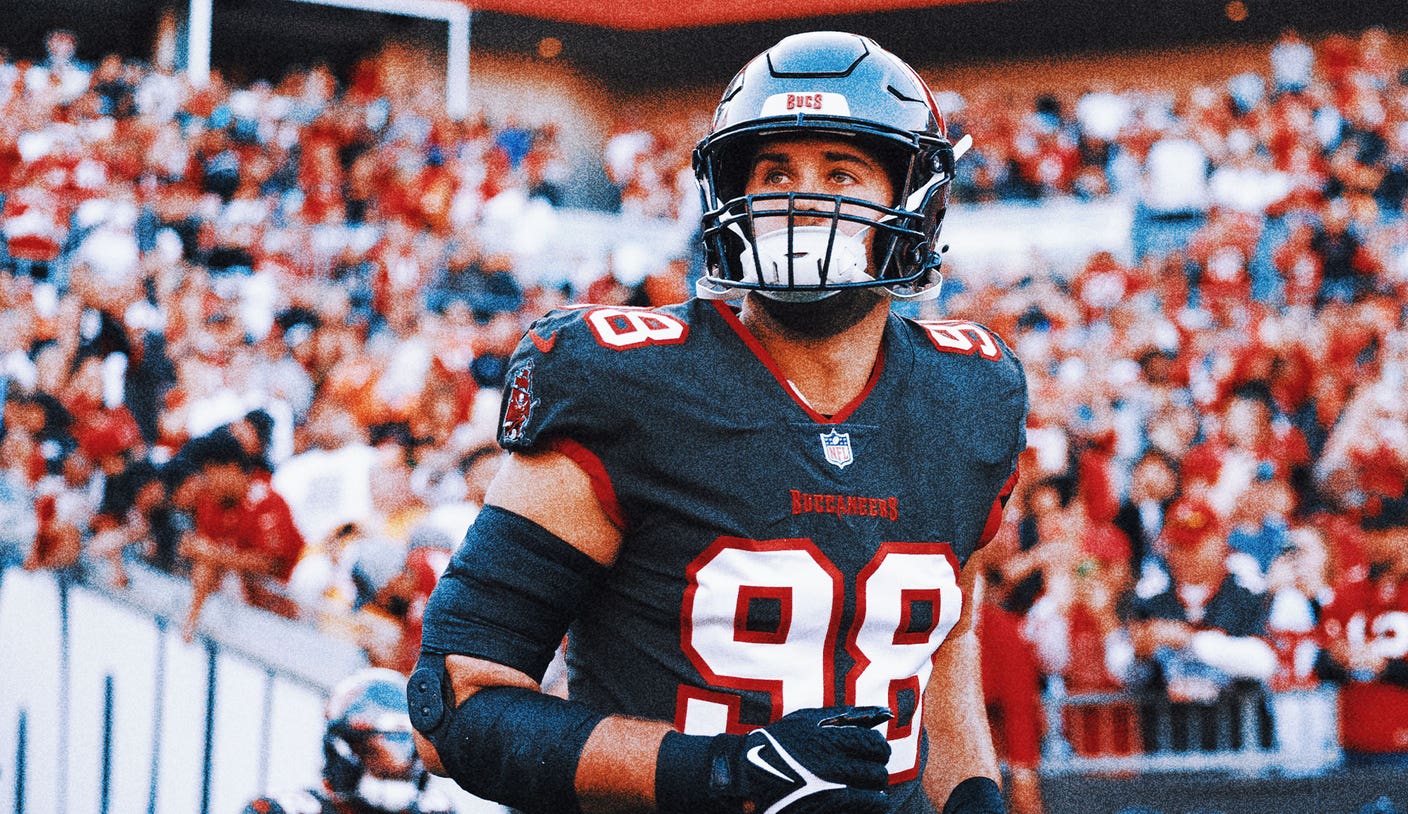 The Bucs had rallied from 11 points down in the fourth quarter Sunday to take the lead on Carolina, but the Panthers still had the ball, down three points, trying to scrap their way back to tie or retake the lead.
Then outside linebacker Anthony Nelson came through with a huge play for the second week in a row, sacking quarterback Sam Darnold and forcing a fumble that the Bucs recovered at the Carolina 6, setting up an easy touchdown and the final margin of victory in a 30-24 win that clinched an NFC South title for Tampa Bay.
"He's been huge with the turnovers and the sacks," coach Todd Bowles said Monday. "He's playing solid overall defense. Nelson's been one of the smartest guys we have [since] we got him; he was just behind two great players. He's coming into his own right now and we like his progress."
Nelson, 25, is finishing the season strong for the second straight year, and his timing is perfect as he'll be an unrestricted free agent in March. The Bucs needed someone to step up when Pro Bowl pass-rusher Shaq Barrett was lost to a season-ending Achilles tendon injury, and Nelson has answered that call. He has three forced fumbles in the past four games, and his 2.5 sacks in three games have him with 5.5 on the season, one off the team high.
Not only did the Bucs lose Barrett, but they also had backup Genard Avery go on injured reserve, and Carl Nassib has missed the past three games with a pectoral injury. So the Bucs have had exactly two outside linebackers — Nelson and 2021 first-round pick Joe Tryon-Shoyinka — for the last three games, meaning that Nelson has played every snap for three games at a position where that rarely happens.
"Me and Joe have been grinding out there, especially these last couple games, every snap," Nelson said. "We've just been battling. It's been fun to be in the trenches with him. We get caught up in grinding … like, 'You tired? Yeah. You tired? Yeah.' I'm like, 'All right, I guess we've got to make a play.' It's all we've got."
Nelson, a fourth-round pick out of Iowa in 2019, had started just four games in his first three seasons in Tampa, playing behind Barrett and fellow Pro Bowler Jason Pierre-Paul. When Pierre-Paul wasn't re-signed after last season, Tryon-Shoyinka stepped in as a starter, but Nelson got his chance with Barrett's injury, starting the past seven games. 
Long and lanky at 6-foot-7, 271 pounds, Nelson has shown a penchant for playing his best football late in the season. His first career sack came in Week 16 in 2020 on the day after Christmas, and last season he had one sack each in the final three games to give him five for the year. Same thing this season, with 2.5 sacks in the past three games. For his career, he has more sacks (6.5) in 16 games in December and January than he has (five) in 42 games played earlier in the season.
"It's the mindset we always have," Nelson said Sunday. "When I'm out there, I'm expected to make a play. Even when I was a backup up off the bench, when you are out there, you are expected to make a play. That's just the standard in the room. … It's never easy. It wasn't today. But we're division champs and that's all we came in today for."
Bucs clinch NFC South with win over Panthers
Tom Brady and the Buccaneers clinched the NFC South with a 30-24 win over the Panthers in Week 17. Skip Bayless and Shannon Sharpe react to Brady making the playoffs for the 14th consecutive season.
Nelson had done the same a week earlier on Christmas day, blindsiding Cardinals quarterback Trace McSorley for a key turnover early in Tampa Bay's comeback win at Arizona. Takeaways have been hard to come by for the Bucs defense, and Nelson's three forced fumbles are the most on the team.
Being productive as a Bucs backup pass-rusher can set up a lucrative contract in free agency. Just as Nelson has 10.5 sacks in the last two seasons, Nassib was much the same way in 2018-19. After getting 12.5 sacks those two seasons, Nassib landed a two-year, $17.2-million contract with the Raiders before returning to Tampa in 2022.
Nelson is one of more than 20 unrestricted free agents the Bucs will have, with limited salary-cap flexibility as they try to bring back the best of them. For now, his focus is on keeping the Bucs' season going as long as possible, from Sunday's regular-season finale at Atlanta to hosting a wild-card game the following weekend, with hopes to keep winning and keep going from there.
"Punching that ticket, that's not easy to do," said Nelson, who had a sack in the Bucs' playoff opener against Washington two years ago. "We have a lot to correct, and we have a lot ahead of us. We have a lot of goals we still haven't achieved, but this gives us the opportunity. So we are happy about that. We will enjoy it. This week, we'll be back to work to tune it up, because we are going to need it for the playoff run."
Top stories from FOX Sports:
Greg Auman is FOX Sports' NFC South reporter, covering the Buccaneers, Falcons, Panthers and Saints. He is in his 10th season covering the Bucs and the NFL full-time, having spent time at the Tampa Bay Times and The Athletic. You can follow him on Twitter at @gregauman.
---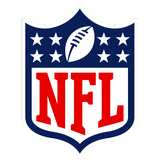 Get more from National Football League Follow your favorites to get information about games, news and more
---
---